Western Digital has bundled a pair of slow Red drives into a My Book Duo external storage product, using RAID to get the speed up.
It has an up to 20TB capacity rating, massive, and great for digital content storage and/or backup. Sven Rathjen, VP of product marketing, Client Solutions, said: "We see it within new content creation segments such as the drone market and with enthusiasts, as well as professionals, producing and editing massive, high-quality photo and video files."
This writer's 4TB backup drive now looks skeletal, miserly even, in comparison.
The features are:
4, 6, 8, 12, 16 and 20TB capacities
Two WD Red disk drives
360MB/sec sequential read speed
RAID-0 or RAID-1 with RAID-optimised firmware
USB Type-C port
Two USB Type-A hub ports
Password protection and 256-bit AES HW encryption
It comes with WD Discovery software for Backup, Security and Drive Utilities.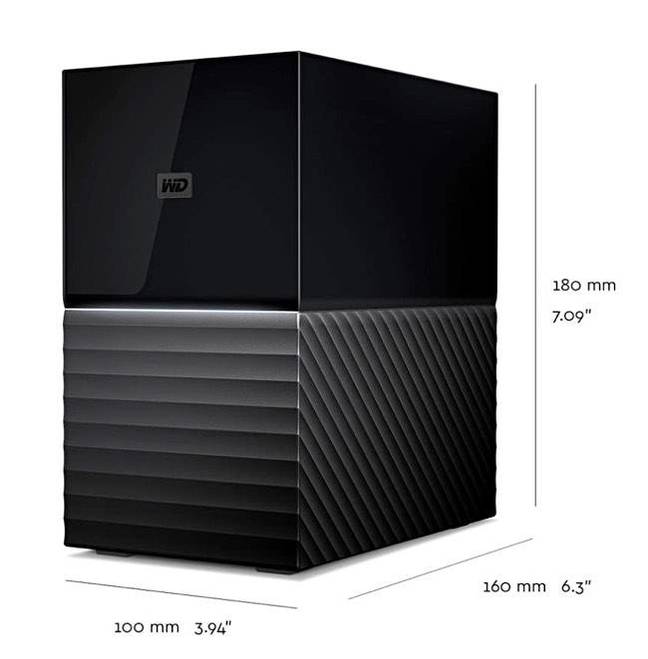 WD My Book Duo
The hub ports mean content product devices, like digital cameras, can be hooked up to it. The 10TB 3.5-inch helium-filled Red disk drives were announced in May. These are NAS-type drives, spinning at 5,400rpm with a 180TB/year workload rating.
We expect Seagate to ripple its 10TB drives through its LaCie external storage range and announce capacity upgrades as well.
The My Book Duo has a three-year limited warranty and prices run from $259 for the 4TB model up to $799 for the 20TB version. Personally, for backup purposes, I'd like a five-year warranty. ®