Chrome's developers are testing a permanent mute for Websites that insist on running autoplay videos the instant they load.
Having a loud car advertisement or "listen to our editor talk about this story you're trying to read" is a scourge for those who vist sites to read text, and that's why Chrome's François Beaufort posted this brief announcement of the feature-test.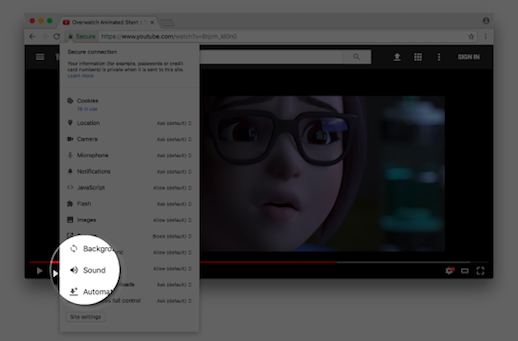 "Give it a try today in latest Chrome Canary by running it with the --enable-features=SoundContentSetting switch", he writes
As privacy researcher Lukasz Olejnik noted on Twitter, there's a happy side-effect of the auto-mute, if it makes it into the stable release: it would let users kill-off "ultrasonic tracking", at least on pages they view in Chrome.
Back in 2015 I suggested protecting access to sound APIs with permissions, @w3c PING. This should be an option. https://t.co/3vaBkxoOJA https://t.co/YOpqSelHiz

— Lukasz Olejnik (@lukOlejnik) August 25, 2017
Olejnik pointed to a request he made in 2015 that the Web Audio API should incorporate automatic muting so users could kill ultrasonic beacons.
Earlier this year, America's Federal Trade Commission started warning developers not to include SilverPush's ultrasonic beacon code into apps without telling users they're being watched. ®