This article is more than 1 year old
Samsung keeps the smartwatch alive. Just
'Don't think of it as a watch'
IFA Samsung has put its smartwatch on a diet in a bid to maintain dwindling market interest in the once-hot device category.
Activity trackers don't have the stigma that smartwatches do – so Samsung has disguised the watch as a Fitness Thing™.
Its new Tizen-powered Gear Sport will go head to head with Fitbit's new watch, and (probably) Apple's third-generation Watch in the autumn shopping season. The Sport retains the characteristic rotating bezel from the Gear S series, and its 360x360 display, and it's a much less clunky package.
It's 9g lighter and 42.9 x 44.6 x 11.6mm compared to the 49 x 46 x 12.9mm of the Gear S3. As the name suggests, it's focused on fitness tracking and, more specifically, swimmers.
The usual 4GB of storage is inboard, a slightly smaller 300mAh battery than the Gear S3, it supports NFC payments via Samsung Pay, and will work with iPhones. It will compete with the make-or-break Fitbit Ionic watch, and Polar's Wear-based fitness watch, both priced at around $300. The third Fitbit watch is no looker, but does boast its own OS, so has better battery life (Fitbit claims four days) and its own payment system, Fitbit Pay.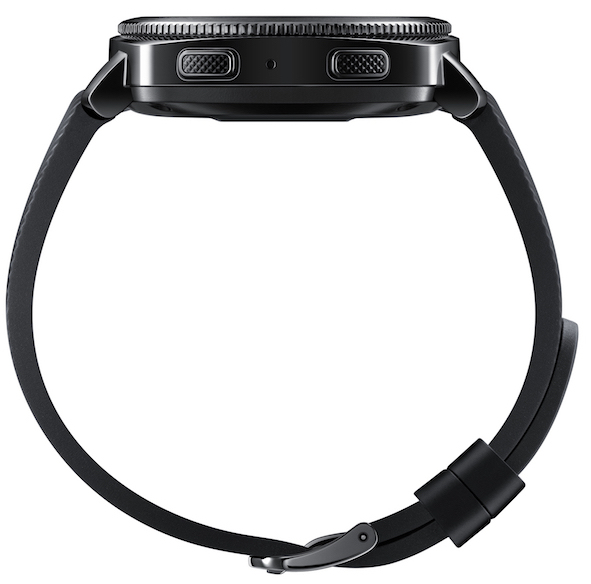 Only Huawei and LG have stuck with Wear in a serious way, although boutique brands continue to dabble. Apple is expected to announce its new Watch in September.
The problem with Fitness Things™ is that the market may already be saturated – sales fell for the first time this year.
Samsung also unveiled a new version of its Fit Pro tracker. Specs for both are here.