Hey, cloud big three! AI-wielding Huawei says it's coming for you
Announces public cloud alliance for China and beyond
---
Huawei is gearing up to deliver public cloud services with an AI component, both directly and with partners in China, and provide plumbing for partners abroad.
Details were presented by Guo Ping, Huawei's deputy board chairman and rotating CEO, at the Huawei Connect 2017 event in Shanghai.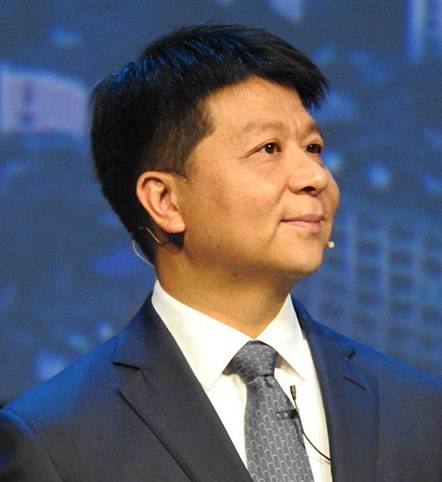 Guo Ping
Four cloud alliance partners were featured: BT, DT, Orange and Telefónica. As ever, Huawei is assiduous about its partners. There were few details of the AI component apart from image recognition.
We understand Huawei has developed its own Kirin 970 processor/chip set for AI on a smartphone. It enables faster computation, image recognition, and more, and will be used in the forthcoming Mate 10 smartphone. Huawei thinks AI work will be done both in the cloud and on the device because devices can't wait for information to go back and forth over a wireless link. This is the AI focus of Huawei's consumer business.
Huawei thinks there will ultimately be five main clouds in the world and intends to be one of them. It didn't name the others but we are confident those from Amazon, Google and Microsoft count as three.

Huawei's public cloud investment
Huawei set up a cloud business unit in March, headed by IT product line president Zheng Yelai. The company says it will not monetise user's data or develop applications in its public cloud, but will provide technologies and services to help customers monetise their data. Huawei's public cloud partners will determine their own operating model.
Unlike Amazon, Huawei has vast networking technology interests with existing telco customers, and this appears to underpin and partly explain its plumbing, pipes and partnership approach. It says about 50 per cent of the world uses Huawei networks, claiming only two to three companies can compete with what it does.
Huawei likens its cloud partnership to the SkyTeam Airline Alliance. Underneath the main alliance are many other partners such as IBM, NEC and Honeywell.
It is not intent on doing everything itself and, we suppose, the Cloud Alliance partners outside China will be appreciative of Huawei helping them compete with Amazon, Google and Microsoft. ®