Atlassian releases 'Stride', because HipChat isn't hip enough to whack Slack
New collaboration tool is 'recommended upgrade' to HipChat, beats it on price
---
Atlassian has decided HipChat is terminally un-hip and created a new product with which to take on Slack in the messaging-with-benefits market.
Dubbed "Stride" and billed as a "recommended" upgrade for users of Atlassian's current chat application, the new application offers voice and video meetings out of the box. There's also something called "Focus Mode" that mutes all incoming messages and informs colleagues you're trying to get some work done without interruption.
Stride also lets users classify messages as either "Actions" or "Decisions" and see a list of both.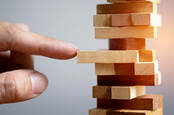 Atlassian wants you to put all your eggs in one Bitbucket and beyond
READ MORE
That Atlassian wants to attack Slack is evinced by the company's communicators with The Register calling out the messaging upstart as a productivity sink. Atlassian's also undercut Slack on price: Stride's free tier stores 25,000 messages compared to Slack's 10,000. Stride's paid version costs US$3/user/month, compared to Slack's $6.67.
As a DevOps darling, Atlassian is doubtless aware of the "ChatOps" movement that sees all manner of tools integrated with messaging to put work in users' faces. Stride therefore has its own API and native integrations to other Atlassian apps.
It's a little ironic that Atlassian is now chasing Slack, because it recognised the potential of the group chat in 2012 when it acquired HipChat. Slack was three years old at the time and, while rising fast, had not achieved the prominence it enjoys today.
On top of Stride's features, which at a glance leapfrog some of its rivals, Atlassian also has a massive installed base to mine for upgrades. If HipChat users accept Atlassian's recommendation to migrate, we're told messages from the older app "will remain in 'read-only' mode so that you can reference your add-on configuration in HipChat and receive notifications for those add-ons that are not yet in Stride."
The group chat market is fiercely contested: Microsoft recently launched its Teams app as part of its effort to crack Slack. ®