Surprising nobody, lawyers line up to sue the crap out of Equifax
Class actions already piling up against identity theft brokers
---
Less than 24 hours after credit monitors Equifax revealed it had lost the personal data of more than 130 million Americans, two class action suits have been filed.
The suits, separately filed in the Portland, Oregon and North Georgia US District Courts, accuse the credit reporting company of negligence and violations of the US Fair Credit Reporting Act.
Both reference yesterday's disclosure from Equifax that it managed to lose personally identifiable information like social security and credit card numbers when an outside attacker was able to slurp data through a vulnerable web application.
Now, lawyers are lining up to make sure that those who have been exposed in the leak can claim a share of the payout.
The Oregon complaint [PDF] will reportedly seek as much as $70bn in damages for residents of that state alone.
"The exact number of aggrieved consumers in Oregon can be determined based on Equifax's consumer database, estimated at 2,860,000 consumers – about half the population of Oregon," attorneys representing the class argue.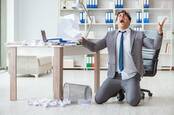 Stand up who HASN'T been hit in the Equifax mega-hack – whoa, whoa, sit down everyone
READ MORE
Meanwhile, the complaint in North Georgia [PDF] has the potential to be even bigger, as the district is home to Equifax's main headquarters in Atlanta. That suit seeks damages not only for negligence, but also for violations of federal and state credit reporting laws.
"Equifax had the resources to prevent a breach, but neglected to adequately invest in data security, despite the growing number of well-publicized data breaches," the complaint reads.
"Had Equifax remedied the deficiencies in its data security systems, followed security guidelines, and adopted security measures recommended by experts in the field, Equifax would have prevented the Data Breach and, ultimately, the theft of its customers' PII."
And if you're convinced things can't get any worse for Equifax, well, just go and check the fine print on the site they have set up to let Americans check if their details were exposed in the leak. The Terms and Conditions would bar users from suing the company.
That caught the attention of New York Attorney General John Schneiderman.
This language is unacceptable and unenforceable. My staff has already contacted @Equifax to demand that they remove it. https://t.co/vT0x7f5Xhc

— Eric Schneiderman (@AGSchneiderman) September 8, 2017
Wall Street isn't particularly thrilled with Equifax either. As of mid-day Friday, the company's stock was down nearly 14 per cent. ®