This article is more than 1 year old
Facebook fined €1.2m by Spain for… you'll never guess what
Yes, yes, privacy failings
Facebook has been fined €1.2m ($1.43m) by the Spanish Data Protection Agency (AEPD) for violating privacy laws.
The agency found [PDF, Spanish] that the company has collected information on its millions of Spanish users and then used that for advertising purposes without informing users how that information would be used, or seeking their consent.
It also determined that Facebook did not delete data that it was obliged to remove under Spanish law, but "retains and reuses it later associated to the same user." Facebook retains user data for up to 17 months, the AEPD noted, even if those users deleted their accounts and actively removed personal information from the service.
The ruling is just the latest in a battle that Europe's data protection agencies are collectively waging against the social media giant, which has a long history of abusing the data it gathers from users to make money and has been renowned for constantly changing its "privacy settings."
"The data on ideology, sex, religious beliefs, personal tastes or navigation are collected directly, through interaction with their services or from third-party pages without clearly informing the user about their use and purpose," the AEPD said in a statement.
"Facebook does not obtain unequivocal, specific and informed consent from users to treat their data," it concluded, leading to it finding Facebook guilty of "two serious infringements and one very serious breach of data protection law."
The AEPD slams Facebook for its use of cookies that track users even when they are not on Facebook, and even when they are not logged into the service. "Unregistered Internet users are unaware that the social network collects their browsing data," it notes. And it complains about the "generic and unclear terms" in Facebook's privacy policy, adding that is too hard to find the policy, requiring multiple clicks to locate.
Campaign
The ruling follows a long investigation by data protection agencies in Spain, France, Germany, Belgium and the Netherlands who have worked together and shared information in an effort to discover what Facebook does with the data it gathers.
That approach has had some successes and some failures. Last year, the Belgium Privacy Commission lost its effort to force Facebook to stop tracking non-users when an appeals court ruled it was acting outside its jurisdiction.
Previously the social network had been ordered by a Belgian court to kill tracking cookies within 48 hours for anyone who was not signed up to or logged into its service, or face a daily fine of €250,000.
Facebook appealed the decision, claiming that because it only retains data for 10 days it was not breaking local laws. But ultimately it was the fact that Facebook's European headquarters is based in Ireland that led to the decision being overturned. "Belgian courts don't have international jurisdiction over Facebook Ireland, where the data concerning Europe is processed," the court said in its ruling.
However, other data protection agencies are continuing to push, with the French data protection authority fining Facebook its maximum allowable fine of €150,000 ($179,300) back in May for the same violations that the Spanish authorities are now claiming.
"Facebook proceeded to a massive compilation of personal data of internet users in order to display targeted advertising," complained the Commission Nationale de l'Informatique et des Libertés. "It collected data on the browsing activity of internet users on third-party websites, via the 'datr' cookie, without their knowledge."
Done owt wrong
And the UK's Information Commissioner is also digging into how Facebook is using personal data from the WhatsApp chat app that it bought for $19bn in 2014. "Some might consider it'll give them a better service, others may be concerned by the lack of control," Elizabeth Denham noted.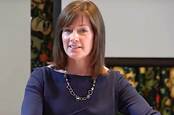 UK privacy watchdog sends poison pen letter to Zuckerberg et al
READ MORE
Of course in both the French and Spanish cases, Facebook claims it has done no wrong.
On the French decision, Facebook said that it "respectfully disagreed" with the decision and would appeal it, and made the familiar claim that Facebook was "putting people in control of their privacy" by offering a wide range of privacy settings.
Facebook used pretty much the exact same language with this new AEPD fine, noting that it "respectfully disagrees" with it and would appeal the decision, and arguing that "users choose which information they want to add to their profile and share with others, such as their religion."
Importantly, it claims that it does not use that data for advertising. "We do not use this information to target adverts to people," it said in a statement that is likely very precisely worded.
Just for context, the €1.2m fine represents 0.005 per cent of Facebook's annual revenue for 2016. Or two days worth of income. Zuckerberg must be quaking in his hoodie. ®