This article is more than 1 year old
RIP wireless laptop docks as Intel bins WiGig parts
Chipzilla thinks fast short-range wireless is good for VR, where desks are always tidy
Intel has issued "Product Change Notifications" for several WiGig products it used to make wireless laptop docks.
Chipzilla's interest in WiGig laptop docks was a classic Intel attempt to cook up a product that needs its silicon on the client and in peripherals, in the hope that PC-building partners would popularise the result.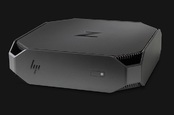 Shopping for PCs? Ding, dong, the Dock is dead in 2017's new models
READ MORE
In this case the result was wireless docks packing video out, USB and ethernet ports. Intel's WiGig kit promised up to 4.7Gbps of bidirectional bandwidth, so such docks were offered as a fine way to connect a modern laptop to networks and peripherals, even monitors, without nasty desktop clutter. With laptops getting slimmer by the year, and space for even HDMI ports at a premium, the plan looked plausible.
That such docks could comfortably cost $/£200 meant you paid a premium for tidiness, even if the chipset baked into laptops didn't add a notable cost to machines.
Whatever the cost, it appears to have been too much as Intel has let it be known that WiGig components including antennae, in-PC chippery and "sinks" that go into docks have been discontinued. Orders won't be taken after September 29th and shipments cease as of December 29th, 2017.
This is not, however, the end of WiGig at Intel – the Notifications say "Intel will focus its efforts on current and future WiGig for VR."
Which makes sense because VR goggles clearly need plenty of bandwidth, while a cord-free experience will reduce entanglement trouble that could be expected from a wired VR headset.
The demise of the parts is also awkward for a couple of reasons.
Firstly, Lenovo told us earlier this year that it felt 2017 could be the year wireless docks start to attract decent levels of interest from buyers. That optimism was either misguided, or Lenovo needs to fund new suppliers. The demise of docks is also likely to mean yet more dongles for those who buy laptops with a small number of USB-C ports and not much else by way of connections to the non-Wi-Fi world.
Either way, Reg readers who tend fleets of PCs have a mess to clean up. And Intel has a challenge ahead, because IDC's latest Quarterly Augmented and Virtual Reality Headset Tracker recorded just 2m shipments of such devices each quarter, of which most were built to work with smartphones and 43 per cent were tethered. The firm predicts that sales will grow, and fast, but that most VR and AR kit is destined for the enterprise in the next few years. ®