This article is more than 1 year old
Five ways Apple can fix the iPhone, but won't
We've got a little listicle... of missing, must-have features
Apple's new iPhone will be packed with new features you didn't know you needed. It almost certainly won't be getting features it absolutely does need. We made a list of what Apple needs to do, but won't.
1. Two-day battery life
Apple's obsession with making the iPhone as slim as possible means that when you buy an iPhone the battery isn't great and it's downhill from there. After a year you'll be wrapping it in a power case, something Apple acknowledged by producing its own odd-looking power jacket for the iPhone 6s and 7. The market's moved on, just as it had in 2014 when Apple launched taller and wider models. It's time to add a couple of millimetres to the depth of the iPhone and do away with the need for overnight charging. iPhones also charge embarrassingly slowly. Making the iPhone compatible with the QuickCharge would be nice. But that won't happen.
2. A Hub
Notification overload just didn't exist in 2007 when the iPhone was launched: the challenge then was attracting the mass market to rich data services poorly served by Symbian smartphones. It's amazing that nobody's cracked it today, and even more amazing that a company that likes to think of itself as a UI pioneer has barely given it any attention in a decade.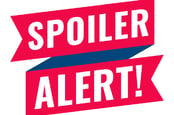 Massive iPhone X leak trashes Apple's 10th anniversary circus
READ MORE
BlackBerry stumbled upon the solution by accident when kids started using BBM in the late Noughties: for these users, the BBM timeline became the default "shell". It should be again, so the home screen can be rightfully demoted to its proper place as a popup launcher, as it should be, and a people-centric "what happened" list. App developers hate it, (as BlackBerry and Microsoft found when they attempted deep system integration with social networks) as it means you spend less time in the app. But someone with Apple's clout ought to be able crack open the app silos. After all, it has always banned BitTorrent clients without anyone really complaining.
3. A proper DAC
This one's a strange one, as Apple owes its dominance in consumer electronics to music. Even stranger considering Apple's biggest acquisition was Beats, and behind the scenes it consistently challenges the music industry supply chain to higher standards. But all the same. The iPhone's sound is, frankly, crap. Apple is now the biggest obstacle to higher standards in audio.
Apple's choice of a cheap DAC and budget electronics in a premium device is embarrassing given that in 2017, Android phones from Sony, LG and HTC can boast excellent sound. Just build in a decent 24 bit DAC and license every hi-res audio format going, Apple.
(Of the five entries in this list this is the most likely to happen – one day.)
4. Dual SIM… or no plastic at all, thx
We can cut Apple a bit of slack on this one, as it has been keener than anyone on making SIM cards disappear completely. Apple patented the virtual SIM card in 2011 but the reaction from the mobile industry was "How dare you?". Hardly surprisingly: it raised the prospect of users switching between networks in real-time, and would have destroyed the business model behind today's networks.
But virtualizing the SIM has proceeded along quietly without anyone really noticing. Apple ships iPads with a "blank" SIM allowing you to choose and the eSIM standard, designed for M2M, allows the device to switch networks without being opened. Why not blaze the trail here and build in support for two networks?
5. A headphone jack
Just kidding.
Now over to you, dear readers. If it's the battery, the archaic UI, the Apple tax, or something else that keeps you from an iPhone: let us know. Write in the No.1 missing feature for you in the Comments. ®