Western Digital and pals win Toshiba chip unit bid, claims report
Tosh and WDC still talking, say others... is the end in sight?
Comment Japan's Nikkan Kogyo Shimbun newspaper says a WDC bid group has won the Toshiba Memory Business auction.
NKG claims Toshiba will decide in favour of the ¥2 trillion ($18.2bn) bid on September 13 and sign a formal contract following a Toshiba board meeting on September 20. If it goes through, the sale would be completed by March next year and enable Toshiba to avoid a negative equity-driven delisting by the Tokyo Stock Exchange.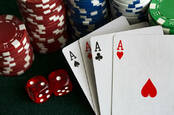 WDC fires another shot at Toshiba in flash foundry spat, whispers: Pick me, Tosh!
READ MORE
Meanwhile, staffers are reportedly looking for work elsewhere. The Nikkei Asian Review says rivals are recruiting Toshiba and SanDisk flash memory engineers. It says 1,000 employees have left Toshiba in the past three months and says uncertainty over the Memory Business future and relatively poor pay and bonus payments have fed employee dissatisfaction.
The WDC-led bid group includes the Innovation Network Corporation of Japan (INCJ), the Development Bank of Japan (DBJ) and sundry Japanese companies, including, somewhat oddly, Toshiba itself. The Japanese-language report makes no mention of Bain.
WDC will acquire about 15 per cent of voting rights in the future but will not invest during the so-called acquisition phase, thus helping to guarantee the independence of the sold memory business.
Reuters – citing the NKG report – said Toshiba-WDC talks are still ongoing, though, and later said some Toshiba sources still favoured a competing Bain-SK Hynix bid, despite the NKG report.
Reg comment
If the NKG report bears out, then this is likely to be a triumph for WDC and its CEO Steve Milligan. They will have withstood a late threat by Apple not to buy chips from the Toshiba-WDC joint venture if WDC buys into the Toshiba Memory Business, and also wobbles by Toshiba execs and board members in favour of Hon Hai and Bain/SK Hynix.
A failure to win the Memory Business bid by the WDC bid group would leave WDC facing undesirable partners in its JV with the prospect of the JV being unable to invest effectively for the future and, potentially, even breaking up. ®