This article is more than 1 year old
User worked with wrong app for two weeks, then complained to IT that data had gone missing
Lock down your UIs, developers – customisation can confuse cretins
ON-CALL Welcome again to On-Call, the Friday feature in which we help Reg readers to recount times when they were asked to fix problems that should never have happened.
This week, meet "Terrence" who told us about his time working as a sysadmin for local government.
"My main area of work was the system used for revenues and benefits," Terrence told us. "This was a high profile system that dealt with the billing for around 40,000 Council Tax accounts, 5,000 business rates accounts and about 10,000 housing benefit claims."
Sensibly, the council at which Terrence toiled operated a test and dev environment "that was used to try out new patches and releases as well as anything else we wanted to try without impacting on live data." Also sensibly, the test system used a completely different colour scheme to the live app, just to remind users which one they were using.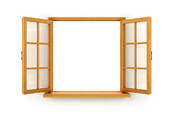 User demanded PC be moved to move to a sunny desk – because it needed Windows
READ MORE
But that colour scheme could be customised, which one day led to a call to Terrence from "an irritated manager who told me that the work for one of their staff was not showing on the system."
Said manager had even watched their team member type data into the app. That data then could not be found when the manager returned to his own machine.
Terence declared himself "somewhat dubious" about this turn of events, but dutifully investigated.
"Within 30 seconds I had not only verified the situation but also identified the cause," he told El Reg. "It seems that this user had been asked to help test a new release" and while doing so decided the live app had a much prettier colour scheme. So the user changed the test app's palette to match the live app's hues.
"Once they had finished testing they went to lunch and when they came back, forgot to change back to the live system," Terrence tells. "To make matters worse this user never shut down their system since it took too long to reboot and carried on for two weeks setting up new accounts on the test system."
The story has a happy ending, because Terrence was able to extract all the data the user had input to the test system, leaving it to be re-entered into the live system.
But the happy ending wasn't easily won: Terrence told us that the user first tried to blame the test app for allowing colour changes. "When that didn't work he tried to blame his manager for making him take part in the testing. And when that didn't work and his manager started talking about possible unpaid overtime to fix the problem, he admitted he was wrong and kept quiet."
Has a case of mistaken identity made a mess for you to clean up? If so, write to share your story with On-Call and it might be your story in this slot on some future Friday. ®