This article is more than 1 year old
Inept bloke who tried to sell military sat secrets to Russia gets 5 years
Bumbling fool not so much Jason Bourne as Johnny English
A contractor who tried to sell trade secrets on military communication satellites to the Russians has been sent down for five years. Incredibly, it could have been longer after prosecutors alleged that he was also planning to kill his wife.
On Monday, California District Judge George Wu threw Gregory Allen Justice, 50, behind bars in an American prison. Justice had pled guilty to counts of economic espionage and violating the Arms Export Control Act in exchange for a lighter sentence.
Justice was arrested last July in an FBI sting operation after he approached the Russian consulate in California proposing to sell secrets from his day job as an engineer working on GPS, the Milstar military communications network, and covert reconnaissance satellites. While he didn't have access to classified material, he worked with documents covered by arms export agreements, at the unnamed US military contractor that employed him.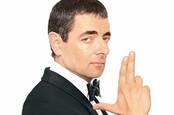 FBI arrests satellite engineer on charges of espionage
READ MORE
After his approach to the Russians was noted, Justice was put under observation and an FBI operative posing as an agent of the Russian equivalent of the CIA – the Sluzhba Vneshney Razvedki – got in contact. Justice passed the agent USB drives containing trade secrets in exchange for cash payments of $500 or $1,000, according to court documents [PDF].
The information he provided was on the wideband global satellite communications system used by the US military for communications. It included details of the encryption systems it used, firmware code, and the anti-jamming defenses that the satellites use.
Justice claimed that he needed the money to pay his sick wife's medical bills, but instead spent the money on wooing a woman he thought was an Eastern European who he'd met online. In fact, the woman was living in California and was simply catfishing him, accepting at least $21,420 in cash from Justice at the same time that he was telling his wife they would have to delay her treatments because he was short of money.
However, the prosecution also claimed [PDF] that at one of the meetings, Justice asked the agent for help in procuring a muscle relaxant called Anectine, which can be fatal if wrongly administered. Justice said it was to help his wife breathe more easily and that she had been treated with it before.
One problem: Mrs Justice had never been prescribed Anectine. The FBI stated that in a post-arrest interview, Justice said he was aware of cases he'd seen online about the drug being used to kill people. In light of this, the prosecutors asked the judge to sentence him to at least seven years in prison for allegedly planning to murder her.
Judge Wu wasn't buying it, however. He reportedly said that people occasionally fantasize about killing their spouses, but that doesn't mean they would actually go through with it. Presumably the judge's wife wasn't thrilled with that statement.
Justice, who was shackled in the court room, expressed "regret and remorse" for his crimes, and said that while in jail he had had a religious epiphany. He stated that when he got out of prison he would devote himself to looking after his sick father. ®