This article is more than 1 year old
Google parks old pay-to-play auction in front of European Commission – reports
You want a remedy? Here's our remedy
Google appears to have revived an "auction-based fix" to vertical search competition complaints, according to Reuters.
Four years ago, Google proposed to "auction off" space on its search page, as a remedy to competition complaints that it favoured its own properties over rivals. The European Commission rejected it as inadequate at the time.
Vertical search specialists in shopping and maps were particularly badly hit when Google introduced these changes in 2006 and 2007.
European consumer organisations called for the functional separation of Google services, which are vertically integrated today. (pdf)
However Google's proposal met a firestorm of criticism from the market. Critics argued that it turned punishment into a new revenue stream.
Google's previous remedy created a space that took up no more than 10 per cent of the home page, in which rivals to Google's services could bid for three slots. Merchants such as Amazon and eBay wouldn't be able to bid, and only Top 500 sites were eligible: not startups. Google also wanted five years' grace from any further competition investigations.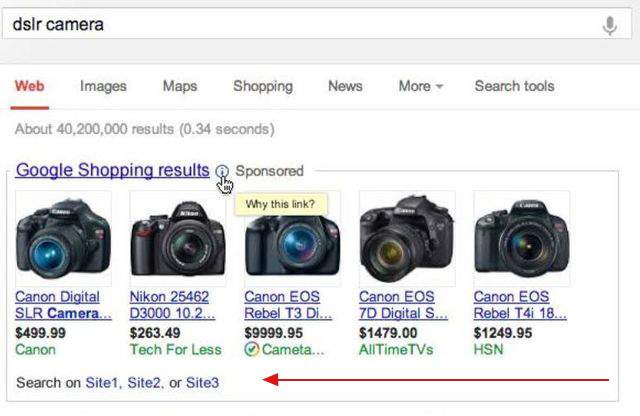 After some tweaking, it would look like this: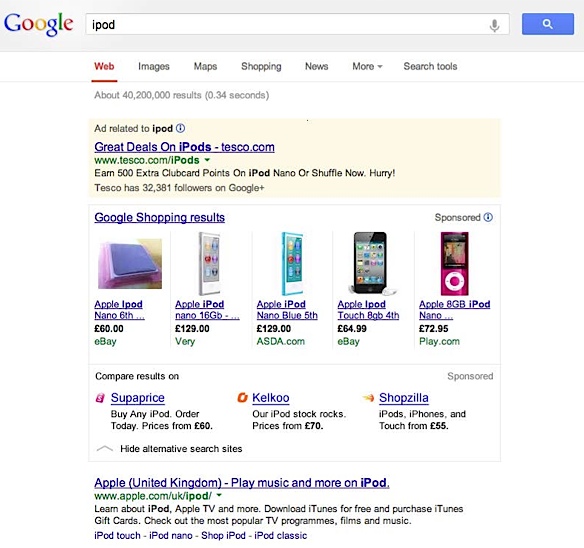 This contrasted with the randomised "browser ballot" the Commission accepted as a remedy for Internet Explorer competition concerns.
The elegance of the 2013 solution, for Google, was that it allowed the company to profit from the punishment.
Google's critics have the same concerns if Google is indeed reviving the auction remedy in September 2017.
"It is difficult to imagine how Google could devise an auction mechanism that would not inflict significant additional consumer harm, both by further restricting competition and by aiding and abetting Google," writes Foundem, which formally complained to the European Commission about Google's treatment of vertical search, kicking off the investigation.
In an auction-based solution, it is possible that nothing would stop Google from bidding on and winning the slots, it argues.
An auction would, "simply create an additional anti-competitive barrier – one that would formalise the transformation of free, relevance-based traffic into paid, pay-for-placement traffic for all services but Google's own," according to Foundem.
With the EU attempting to promote European startups, and no new competitor to Facebook or Google emerging in a decade, that could be a persuasive argument. ®