This article is more than 1 year old
Google India launches payment service that sends money as sound
'Tez' targets India, where cash is now a dirty word, will soon hit other emerging economies
Google's launched a payments service called "Tez" for India and plans to take it to other nations soon.
Tez, the Hindi work for "fast", requires users to possess either an iOS or Android device equipped with a microphone and speakers, download an app and then link their device to their bank accounts and the Unified Payments Interface employed by 55 local banks.
With that done, users can make peer-to-peer payments to other Tez users. The audio kit mentioned above comes into play when both users are present for a cash transfer, as money changes hands thanks to use of ultrasonic audio QR codes. For remote transfers, users can enter a recipient's phone number to send some rupees their way. The app allows person-to-person cash transfers, payments to merchants or payments from mobile commerce cites to vendors.
Google is far from alone in its desire to offer mobile payments in India, where the government recently launched significant tax reforms aimed at ensuring Delhi can tax more transactions to swell government coffers. India's government also removed much of the nation's cash from circulation, an initiative designed to make more transactions taxable.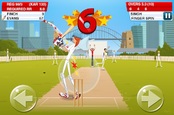 Google drops app prices to 15 cents for Indian users
READ MORE
The government has even gone so far as to create its own app for cashless payments. Several other companies have followed suit.
Google's play is integrating Tez with Android Contacts to find other Tez users, plus whatever credibility its brand carries. It's also gamified Tez with virtual scratch cards awarded for transactions. The cards offer cash prizes.
Tellingly, the post announcing Tez to its Indian audience was penned by google's "Vice President, Next Billion Users Team", a chap named Caesar Sengupta. And if Tez brings a few more users into the rest of Google's ecosystem, turning them into advertising targets, Tez will have done its job for Google.
India isn't the only country in Google's sights: Indonesia, Vietnam and Thailand are also slated to receive Tez in coming months. ®