This article is more than 1 year old
Facebook U-turn: React, other libraries freed from unloved patent license
Hybrid BSD pact will be replaced by MIT deal for some projects
Faced with growing dissatisfaction about licensing requirements for some of its open-source projects, Facebook today said it will move React, Jest, Flow, and Immutable.js under the MIT license next week.
"We're relicensing these projects because React is the foundation of a broad ecosystem of open source software for the web, and we don't want to hold back forward progress for nontechnical reasons," said Facebook engineering director Adam Wolff in a blog post on Friday.
Wolff said while Facebook continues to believe its BSD + Patents license has benefits, "we acknowledge that we failed to decisively convince this community."
The Apache Foundation in July said software offered under Facebook's BSD + Patents license could not be included in any Apache open-source project, based on fears of patent litigation.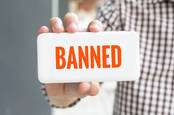 Apache says 'no' to Facebook code libraries
READ MORE
And in the wake of that decision, WordPress' founding developer Matt Mullenweg said WordPress would no longer use React, one of the most popular frontend libraries for JavaScript applications at the moment.
The open-source community tries to avoid patent entanglements as much as possible because patent litigation tends to be ruinously expensive.
Under the terms of its BSD + Patents license, Facebook will revoke its grant to use patented technology tied to its software for any offensive patent lawsuit against Facebook, or its customers, for using Facebook products. That means losing the right to use or distribute applications that incorporate Facebook code, or rewriting the apps to avoid liability for infringement.
Wolff said Facebook considered a license change for its other open-source projects, but wasn't ready to commit to anything. Some projects, he said, will keep the BSD + Patents license.
One open-source project that might benefit from further clarity is GraphQL, a query language released by Facebook. GitLab recently shelved its GraphQL implementation citing uncertainty about the licensing situation.
Wolff said the updated licensing scheme will arrive next week with the launch of React 16, a rewrite of the library designed for more efficient operation at scale. ®