WDC's My Cloud Home Duo is a natty piece of kit but beware iContent
Apple fans will be disappointed by its inability to sync iTunes files
Review After El Reg covered the My Cloud Home file server announcement in August, WDC kindly sent me a Duo unit to try out in my home office. What I received was a superbly engineered unit that was much better integrated with my Mac OS/iPhone environment than I thought it would be, but also exposed the limitations imposed by iTunes on a central music store.
The device plugs into a Wi-Fi router and syncs content, like photos and videos, from smartphones with a mobile app and there is a desktop app that does likewise for Macs and PCs. Then your authorised buddies can connect to the unit over the internet and see its content remotely, even when your Mac, PC and smartphone are switched off. So it is much more than a router-connected external disk drive in this sense.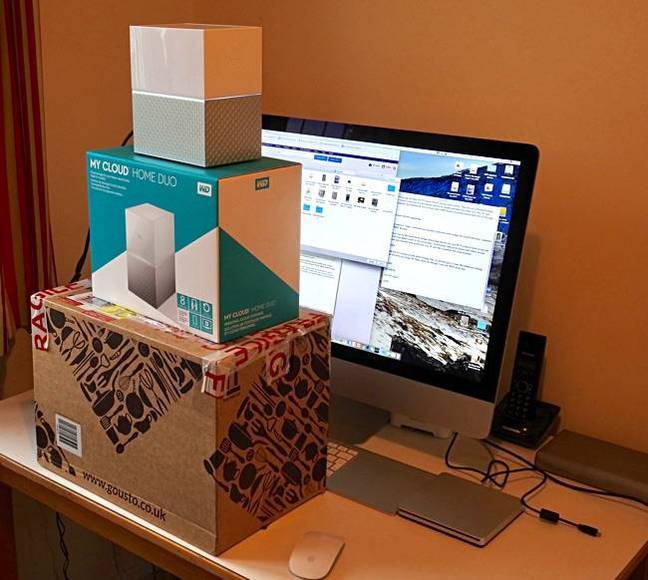 The delivery box with the product box on top and the product itself on top of that
Let's start with the engineering. The product is very well made and comes in substantial protective packaging. The unit itself is far from flimsy, and the shiny white upper half and textured silver metallic lower half combine to make a basic box look interesting. There are few switches or indicator lights to spoil its appearance, which is a decorative strength, but you might find it a limitation from the machine control point of view.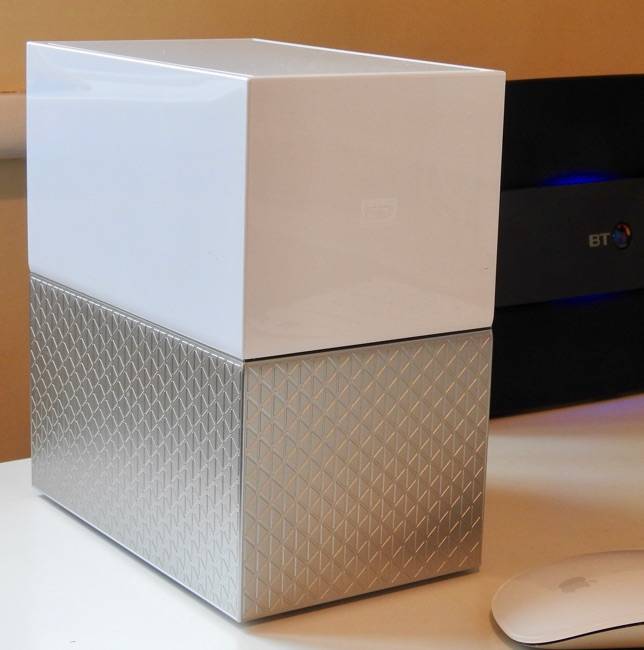 My Cloud Home front view
There was no manual included with the box, though. By checking the My Cloud Home website and looking in the technical specs tab I saw one there. That's a relief. But if I try to save/download the user manual the default file title is 4779-705163. I'm sorry but this is plain dumb. Of course I will want to save it as the "My Cloud Home Duo user manual" or similar title.
WDC said this was a "valid point. Will get this fixed ASAP."
On-unit controls
It's mainly intended to be used through a smartphone, Mac/PC or internet browser interface. So the on-unit controls are limited to an activity indicator light at the front.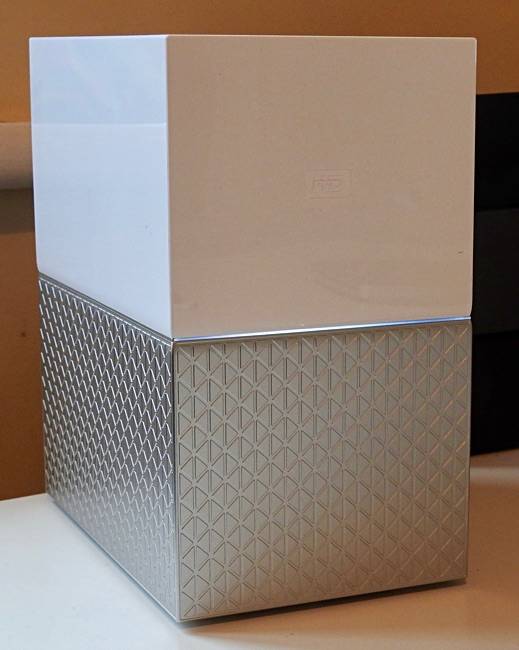 White indicator light bar shining in middle of the unit
... and to an indicator LEDs and an on-off switch at the rear.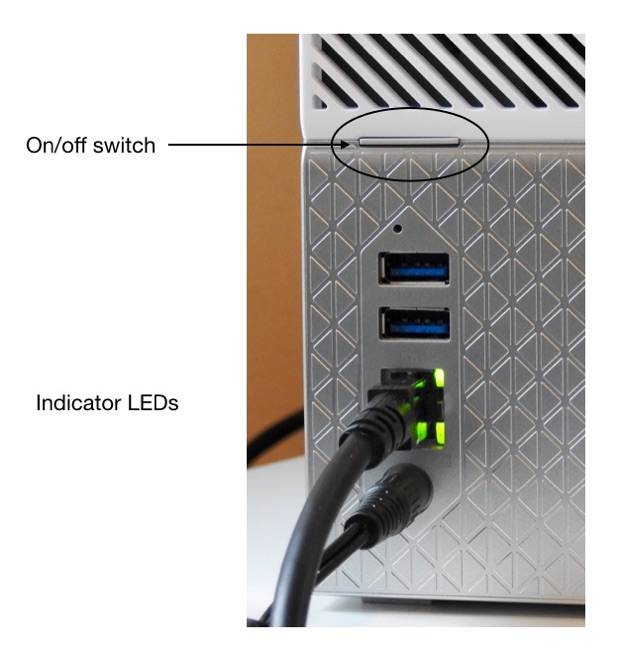 Rear view showing on/off switch and indicator LEDs
We asked WDC about this minimalistic control design, and it said: "Shutdown is available within the Mobile and web App. But the device is dedicated to work as your Personal Cloud, Media Server and even Smart Home Gateway. All these usage scenarios are available only as long as the device itself is powered up. Additionally, the electricity consumption is very low.
"The ON/OFF switch is not available on My Cloud Home but on My Cloud Home Duo. The software button should help in the case that users want to turn off the device."
There is no on/off switch with the desktop app and WDC said it noted the "feedback to possibly include this in the desktop application as well".
"We don't expect or anticipate too many users wanting to eject or unmount their drive from their system. We've designed this device to be always on and provide the convenience of always being able to get to your device. Essentially replacing your PC or any external device you may have with your data on it. With that being said, we'll look into adding an option to hide the desktop icon for power users."