Firemen fund sues Uber for dousing shares with gas, tossing in a match
Group demands compensation after scandal after scandal burns '$18bn' in investment
Uber's wild ride-sharing past has returned to haunt the biz in the form of yet another lawsuit in the US.
On Tuesday, the Texas-based Irving Firemen's Relief & Retirement Fund filed a complaint [PDF] against the app maker and its former CEO Travis Kalanick for making false statements about the transport platform's success to attract investment while engaged in inexcusable, unlawful, and financially damaging conduct.
The sueball, lobbed into a San Francisco district court, alleges that starting in 2014 Uber and Kalanick began a campaign to attract billions of dollars in investment by extolling the benefits of the ride service to passengers, drivers and cities.
Uber would help:
Drivers by offering a flexible way to earn money
Passengers by making transportation reliable and easily accessible
Cities through a stronger economy and safer streets
...or so the company and Kalanick said in media appearances and public statements.
The result was a business valued at more than $70bn in mid-2016, more than Ford Motor Company, General Motors, Twenty-First Century Fox and tech giant eBay, the complaint says.
It all came crashing down earlier this year.
"In a span of only a few months, a shocking litany of corporate misconduct came to the fore, and investors learned startling truths about the willingness of Uber's C-Suite executives to flout local, national and international law, stifle competition, misappropriate trade secrets and seek vengeance against detractors," the complaint says.
"And the company's vaunted corporate culture was revealed to in truth consist of a toxic hotbed of misogyny, sexual discrimination, and disregard for the law that threatened the company's reputation, business and prospects."
The cost of that behavior has been a significant. Kalanick stepped down over the summer and at least 14 top executives have departed. Uber has become the target of multiple criminal investigations and civil lawsuits, including one by investor Benchmark Capital Partners VII accusing Kalanick of fraud and mismanagement.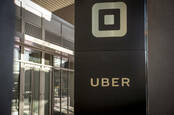 Uber sued by Uber for tarnishing the good name of Uber
READ MORE
According to Courthouse News, Uber had been sued 435 times this year, as of August 23. That amounts to an average of 1.8 lawsuits per day.
For investors like the plaintiff, the ongoing litany of unwelcome revelations has translated into loss in value of as much as 15 per cent, or $10bn worth of capitalization in 2017. And according to reports cited in the complaint, that figure may be more like $18bn.
In light of the Waymo trade secrets lawsuit against Uber – which could cost billions more in damages if the charges are proven – Magellan Financial Group likened Uber's fundraising strategy to a Ponzi scheme.
Uber is aware that it has a problematic past.
"The truth is that there is a high cost to a bad reputation," said Uber's recently installed CEO Dara Khosrowshahi in a recent email to employees. The note explained his intention to fight a decision by regulators in London to deny the company an operating permit for not being "fit and proper."
Khosrowshahi also issued an open letter apologizing for the company's past mistakes.
As detailed in the lawsuit, those mistakes are many. They include:
Hell, a program Uber developed to steal driver and rider data from rival Lyft.
Greyball, a program Uber developed to mislead regulators and evade scrutiny.
Alleged theft of Waymo trade secrets.
Unethical business practices abroad, such as renting out unsafe and recalled vehicles.
Medical record theft, in a vain effort to rebut rape charges involving a driver in India.
Systematic discrimination, as described in former employee Susan Fowler's infamous account.
Uber did not respond to a request for comment. ®