This article is more than 1 year old
In a surprise to no one, BT and TalkTalk top Ofcom's whinge-list
'Some providers still not doing enough,' says regulator
BT and TalkTalk are the providers most moaned about, according to UK comms regulator Ofcom's quarterly whinge data between April and June – a result that will surprise no one.
Ofcom receives 300 complaints a day for mobile, broadband, phone and paid TV services.
Out of every 100,000 customers for fixed broadband services, BT generated the most gripes (28), mainly due to faults, service and provision issues, but also bill handling, pricing and charges. TalkTalk came second (24) followed by BT's subsidiary Plusnet (20).
In contrast, Virgin Media and Sky generated the fewest grumbles, with 13 and 7 respectively.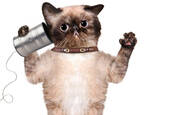 TalkTalk once told GCHQ: Cyberattack? We'd act fast – to get sport streams back up
READ MORE
Jane Rumble, Ofcom's director of consumer policy, said complaints about telcos are dropping this year but added that "some providers are falling a long way short on customer service."
"There can be no room for complacency. We expect providers, particularly those who have been consistently underperforming, to make service quality and complaints handling their number-one priority."
An Ofcom report earlier this year found that just over half of broadband and mobile customers who complained to their provider were satisfied with how their issues were handled.
The regulator has proposed requiring providers to pay automatic compensation to landline and broadband customers who suffer slow repairs, late installations or missed engineer appointments.
Last week TalkTalk was named the worst UK internet provider in a biannual survey by consumer association Which? for the fifth consecutive time. ®