FCC commish cites infamous porn ruling to slam shady US mobile competition report
How about we define the thing we're supposedly deciding on, queries Rosenworcel
---
FCC Commissioner Jessica Rosenworcel made her presence felt at her first meeting in a year at the US communications regulator on Wednesday – when she cited an infamous Supreme Court decision over pornography to slam a report claiming there was sufficient competition in the American mobile market.
"For the first time since 2009, the FCC makes an affirmative finding that the metrics assessed in the Report indicate that there is effective competition in the marketplace for mobile wireless services," read the official statement [PDF] from the FCC regarding its dossier.
Rosenworcel was unimpressed, not just by the watchdog's sudden conviction that the US mobile wireless market was working fine but also by how it reached that conclusion.
In a statement [PDF], she noted: "This report is firmly rooted in the present, with a singular focus on the mobile voice and data services available today ... But it has a fatal flaw – and for that reason I dissent."
The FCC is charged by Congress to ascertain whether there is "effective competition" in the market. However, the report decides that it isn't able to do that, while at the same time concluding that it has happened.
"The agency is tasked with an analysis of whether or not there is 'effective competition.' Simple enough," she notes. "But to make this determination in the affirmative – as this report does – requires that the Commission define 'effective competition.' On this account it fails. Instead of a definition of this essential threshold, we have all manner of apologies and admissions."
Who needs experts anyway?
Rosenworcel notes that the report effectively says that because measuring competition is complicated it has decided it can't do it. She is not impressed.
"Well, tough. Congress creates new terms in legislation all the time and it's up to expert agencies like this one to define them. But our failure to do so is inexcusable if the Commission wants desperately to conclude, as it does here, that 'effective competition' exists."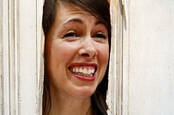 She's back! Jessica Rosenworcel returns to FCC as America's net neutrality row heats up
READ MORE
Instead, she notes, the FCC appears to be adopting the infamous judgment of Supreme Court Justice Potter Stewart in 1964 when he was asked to decide a threshold test for obscenity in the case Jacobellis v Ohio.
Stewart decided the material at the heart of the case – hardcore pornography – was not obscene but refused to give a way to define obscenity for future cases because "I could never succeed in intelligibly doing so."
Instead, he said, "I know it when I see it, and the motion picture involved in this case is not that." The picture in question was Les Amants (The Lovers), a 1958 French drama about an adulterous woman.
At the time, Stewart's judgment was praised as being realistic and honest. But over the years it has been promoted in both positive and negative terms: either as a realistic assessment of complex situations, or as an unhelpful way of ensuring that there is perpetual uncertainty over a difficult topic.
In Rosenworcel's usage, she definitely means the latter. "If you add this up, this Commission is making a determination about the state of competition in one of the most vital sectors of the new economy using a standard that calls to mind Potter Stewart's famous 'I know it when I see it'," she argues. "That's not good enough. The bottom line is this: If you find it, you must define it. And on that account, this report fails."
Kissy kissy
The bigger issue is that under new chair Ajit Pai, the FCC has taken what has always been an overly friendly relationship between the federal regulator and the companies it is supposed to oversee and moved it to a new level.
The FCC is currently considering a number of active measures that serve only to support the interest of the cable and mobile industries, against fierce opposition from other industries and consumer groups.
Most notable is of course an effort to roll back existing network neutrality rules decided by the FCC. But there is also an apparent effort to lower the FCC's definition of broadband speeds – for no clear reason except to make the industry look good rather than behind-the-times. And then there are broadband privacy rules that Pai struck down, just days before they were due to take effect.
In short, if you sense you are getting screwed by the federal government that's because you are. Even Potter Stewart would have seen that. ®
Similar topics
Narrower topics