This article is more than 1 year old
SPARC will fly: Your cheat sheet for cocktail banter at Oracle's upcoming shindig
Or a little historical insight for those not going
Born in the Sun
Conspicuous by its absence was any mention at all of upcoming releases or new capabilities for Solaris. Perhaps the company is saving these for Oracle OpenWorld in San Francisco. This is a somewhat sad fate for the SPARC architecture and the Unix-based Solaris platform, both of which have a history that goes back over a quarter of a century – no mean feat for the often turbulent IT market, where few products stand the test of time.
However, the writing has been on the wall for a while, before Oracle acquired Sun Microsystems back in 2010. Even then, Sun was seeing falling demand for its hardware, as commodity x86 boxes became ever more capable and Linux was proving a viable alternative to proprietary Unix platforms – although the financial crisis and the rise of cloud services no doubt played a part.
In its heyday, Sun was a real innovation powerhouse. Founded by graduate students from Stanford University, it was largely responsible for the first commercial Unix-based workstation systems in the early 1980s, and creating Java in the 1990s.
Sun's first workstations ran on Motorola 68000 chips, but Sun decided to develop its own as it was unhappy with the capabilities on the roadmap from Motorola and other chipmakers. The result was SPARC. (Acorn in the UK followed a similar path, which led to the ARM architecture.)
The arrival of Solaris came a few years later in 1992, when Sun merged its proprietary SunOS, based on BSD Unix, with Unix System V.
With SPARC, Sun had a hardware platform that was an order of magnitude ahead of comparable PC hardware in performance, according to some estimates. But x86 was where the mass market was, and Intel was able to plough more cash into development efforts, and eventually close the performance gap.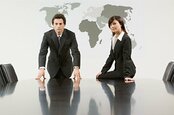 Sun and Oracle: End of a beautiful dream
READ MORE
By 2008, Sun was in trouble after years of trying to market its own x86 servers without cannibalising SPARC and Solaris sales, and was desperately seeking a buyer to rescue it. After a brief period when it looked like IBM would be the groom, Oracle swooped in and snatched the bride to-be, finally closing the deal in early 2010.
The move was controversial, not least because some in the industry were fearful of what Oracle control would mean for many of Sun's products, such as MySQL, OpenOffice and Java.
At one level, the merger appeared to make some sense. Oracle's middleware was built on Java, and by acquiring a hardware business, Oracle could pitch itself as a one-stop shop for enterprises running Oracle software.
Oracle chief Larry Ellison said at the time: "Oracle will be the only company that can engineer an integrated system – applications to disk – where all the pieces fit and work together so customers do not have to do it themselves. Our customers benefit as their systems integration costs go down while system performance, reliability and security go up."
But as The Register noted in a previous retrospective on the Sun acquisition, Ellison's long-standing obsession with creating an "Oracle-in-a-box" appliance may have blinded him to the impact that the cloud was already starting to have on the IT market.
Today, Oracle has plenty of engineered system appliances, but these are mostly built around x86 hardware and run Oracle Linux, while SPARC and Solaris are seemingly being relegated to powering cloud services for those die-hard customers that are unwilling to ditch those platforms.
Die-hard customers can be very stubborn, as Microsoft found in its repeated attempts to kill off Windows XP, so it seems possible that there may still be SPARC and Solaris users around in 10 years' time.
However, Gartner's Butler warns that Oracle's recent cutbacks will likely hasten the end, as it is shedding people with SPARC and Solaris skills, without whom it will become harder and harder for Oracle to maintain a reasonable level of support.
"The bottom line is, it's not dead, but if somebody came to us and said 'I've never run SPARC before, we're thinking of becoming a first time user of SPARC/Solaris', we would basically do everything but advise them against it. Even if you are running an Oracle workload, increasingly, you need to look at the relative performance of how that workload will run on SPARC compared to x86," he said.
SPARC and Solaris users are thus well advised to start planning a migration to different platforms, even if Big Red surprises everyone at Oracle OpenWorld with a bold new roadmap for future Solaris releases. We won't be holding our breath. ®
Do you know something we should know? Send us a tip here.