This article is more than 1 year old
Accelerite re-floats Citrix CloudPlatform as 'Rovius Cloud'
Code Citrix sold becomes multi-hypervisor hybrid cloud wrangler full of bursty goodness
Accelerite has finally revealed what it's done with Citrix's CloudPlatform, which it acquired in January 2016.
CloudPlatform gave its users the chance to orchestrate their server and storage fleets into a private cloud and had some success with end-user organisations and service providers. Citrix offloaded it after deciding that application publishing and associated products were its future.
Acclerite is the developer-turned-vendor limb of India's Persistent Systems and acquired CloudPlatform to grow beyond its roots in endpoint management software. That new growth is called "Rovius Cloud" and offers a hybrid cloud management platform.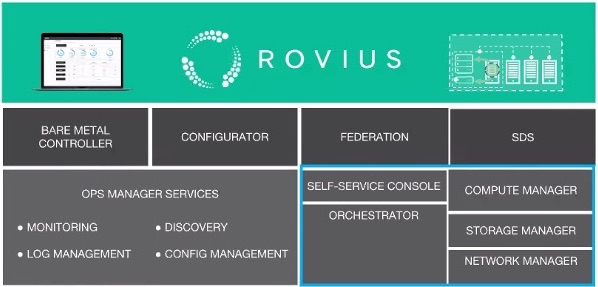 Citrix's CloudPlatform did all the stuff inside the blue box. All the stuff outside is new to Rovius. Embiggen here
Rovius Cloud can manage Xen, Hyper-V, ESX or KVM hypervisors, with an "Ops Manager" that provides resource discovery, infrastructure monitoring, log analytics, performance monitoring and capacity planning. That's all integrated with Accelerite's big filing system.
The company's general manager for cloud Rajesh Ramchandani says Rovius has also cracked cloudbursting, initially into AWS but with Azure and Google's cloud "coming soon". He also told The Register that Rovius can glance at your hardware estate and turn it into functional clouds in about 20 minutes, bringing it to par with the speed claims The Register hears from hyperconverged vendors.
If that feature set doesn't excite you given it's not markedly different to those from Microsoft, VMware or other cloud players, Ramchandani hopes that the price applied to Rovius will. He also feels that the kind of organisations that adopted CloudPlatform – which BT apparently used for a public cloud and a substantial software developer used to create a test and dev rig – will again find reasons to shop beyond the virtualization and cloud industry's titans now that Citrix's platform is just the core of a bigger, better cloud-wrangler. ®