Alleged dark web drug baron cuffed – after he flew to US for World Beard Championships
Hirsute French hipster 'found with $500,000 in BTC'
A French national and suspected online drug dealer has been collared by US government agents – after he flew to America for the World Beard and Mustache Championships.
Gal Vallerius, 38, was arrested on August 31 after he landed in the States to attend the contest. US Drug Enforcement Administration officials searched his laptop and, it is claimed, uncovered some interesting evidence. The agents alleged they discovered about $500,000 – split 50/50 in Bitcoin and Bitcoin Cash – on the computer, plus Tor installed and PGP crypto-keys for someone calling themselves OxyMonster.
OxyMonster is a term of interest for Uncle Sam's drugs squad: the moniker is used by a major player in the Dream Market narcotics souk found on the dark web. The DEA has been investigating the bazaar, hidden within the anonymizing Tor network, for over a year and had identified OxyMonster as both an administrator and senior moderator on the site – and also a major seller of OxyContin and Ritalin.
According to court documents [PDF] filed in Florida earlier this month, for the past year and a half, agents in the Sunshine State have been buying small quantities of drugs from the Dream Market, including 100 tabs of LSD, 11 tablets of hydrocodone and 28 grams of crystal meth.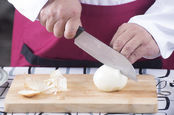 Dark web doesn't exist, says Tor's Dingledine. And folks use network for privacy, not crime
READ MORE
Having established themselves as legit buyers on Dream Market, the g-men dug deeper and identified OxyMonster as a site kingpin. His profile showed that he joined in May 10, 2015, and was an active participant.
"OxyMonster's vendor profile featured listings for Schedule II controlled substances Oxycontin and Ritalin," testified DEA agent Austin Love. "His profile listed 60 prior sales and five-star reviews from buyers. In addition, his profile stated that he ships from France to anywhere in Europe."
OxyMonster has a Bitcoin tip jar for satisfied customers, and investigators claim they found that 15 of the 17 outgoing transactions from the jar went to a Localbitcoins.com account registered to Gal Vallerius. The agents then searched Twitter and Instagram to see if Vallerius was posting on social media as well.
He was – and an analysis of his writing style on both social accounts was compared with more than 1,000 comments OxyMonster had made on Dream Market. The indictment claimed Vallerius and OxyMonster both made repeated use of the word the word "cheers," the use of double exclamation marks, frequent use of quotation marks, and "intermittent French posts."
Based on this evidence, a warrant was issued for his arrest, and Vallerius was a marked man. When he made his first-ever trip to the US to attend the 2017 World Beard and Mustache Championships, he was arrested at Atlanta airport in Georgia before he could catch a connecting flight to the contest in Austin, Texas.
Armed with the contents of his laptop, the DEA has now charged Vallerius with conspiracy to distribute controlled substances including cocaine, fentanyl, methamphetamine, LSD, and oxycodone in violation of Title 21, United States Code, Section 846. He faces the possibility of life in prison if convicted. ®