This article is more than 1 year old
BlackBerry reveals slim profits as Dolby-isation of brand marches on
Announces licensing scheme for smartphone features
Freed of making phones, BlackBerry continues to "Dolby-ise" its brand, and again recorded a slim profit for the most recent financial quarter.
These days BlackBerry is a collection of business and industrial software units, plus a patent licensing division. The company booked a profit of $19m on revenue of $238m in Q2 FY 2018, compared to a loss of $372m on revenues of $334m a year ago.
Software and services income accounted for $185m of BlackBerry's quarterly revenue. Although it's a fraction of the size it was in its 2012 RIM heyday, the company has maintained a cash pile throughout. The cash balance stands at $2.5bn at the end of the quarter.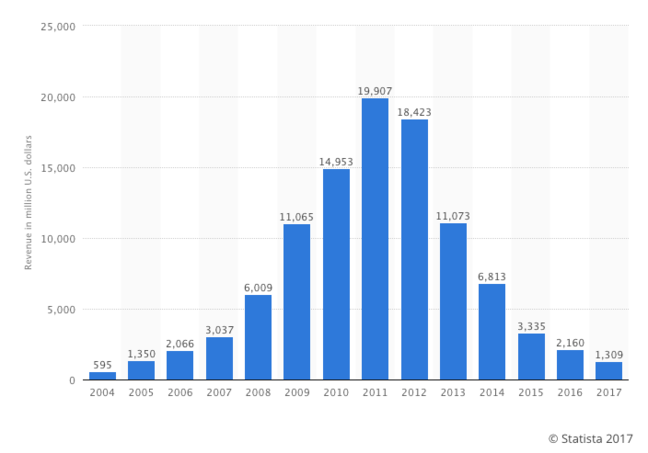 BlackBerry gave an outlook of $920m to $950m for FY 2018 – we're halfway through.
Ominously, BlackBerry's enterprise software and services unit, which accounts for almost half of BlackBerry income was flat, while licensing grew 250 per cent. The SAF (Service Action Fees) from the old BlackBerrys continue to bring in a trickle of income: $37m. SAFs, the fee paid by a mobile network for connecting a BlackBerry device paid to BlackBerry each quarter, were the valuable recurring revenues that kept the company liquid as its phones unit crashed in the great meltdown of 2013. SAFs generated $4.1bn in FY 2012. The company dropped SAFs for its new generation of devices in 2013.
Dolby Inside
BlackBerry announced another Android licensee today to accompany the results, and a new Dolby-like licensing scheme called "BlackBerry Secure". This allows a manufacturer to sell an own-brand device with some BlackBerry features, rather than use BlackBerry as the phone brand. BlackBerry has several regional deals with manufacturers to develop BlackBerry-brand phones, the largest of which is with Chinese giant TCL.
Chinese entity NTD will license BlackBerry's Android OS. NTD is also known as Yangzhou New Telecom Science and Technology Company an industrial designer for phones tablets and automotive gear, according to its somewhat out-of-date [2013] website.
Hitherto unknown outside the Chinese supply chain, NTD believes BlackBerry's security focus offers a differentiator in the Wild West of the Chinese market.
The deal also bundles Equiis' Secure Enterprise Collaboration Suite. The latter is "more focused on SMBs" than BlackBerry's own, a mouthpiece told us.
BlackBerry is expected to disclose more details at its Security Summit in London next month. ®