This article is more than 1 year old
Angst in her pants: Alleged US govt leaker Reality Winner stashed docs in her pantyhose
Transcript reveals leaker's motivations
Reality Winner smuggled a top-secret NSA dossier out of her office at a US government IT contractor by hiding it in her pantyhose, she told special agents.
That's according to a transcript, released this week, of her interview with investigators who showed up at her house in Georgia, USA, to grill her. If you've ever wondered what it must be like being interrogated and coaxed by Uncle Sam's g-men, wonder no more: it's all laid out in this court filing, revealing the special agents' interviewing techniques.
Winner, 25, is accused of printing off NSA files that claim Russian spies hacked at least one maker of voting software used in 2016's US elections, and then mailed that classified material to journalists, who then published a story using that leaked information. Only a handful of people printed off that document, and Winner became a prime suspect in a subsequent investigation.
She was nabbed by the Feds in June, admitted during questioning at her home that she leaked the files, and was charged with espionage. She pleaded not guilty in a federal court, and on Friday this week hopes to persuade a judge to let her out on bail while awaiting trial.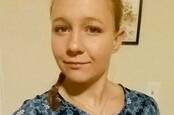 Cuffed: Govt contractor 'used work PC to leak' evidence of Russia's US election hacking
READ MORE
"Folded in half in my pantyhose," Winner told Special Agents Justin Garrick and R. Wallace Taylor when asked during her interrogation how she got the documents out of her office at Pluribus International and into the hands of journalists.
The transcript, totaling out at 81 pages, sheds a light not only on Winner's own motivations for leaking the documents, but also on the tactics the Feds used to get the contractor to admit to the leak. At first, Winner played dumb but then, by page 54, the noose starts to tighten and the agents explain how they narrowed down their search to her. By page 58, she sings like a canary.
"I think what we both think is that maybe you made a mistake," Garrick said, according to the transcript.
"Maybe you weren't thinking for a minute. Maybe you got angry, like he said. I mean, that what I'm hoping. If that's – that's the case, then that makes us feel a little better knowing that we don't have a real serious problem here."
In the interview, Winner recalled how she obtained the document and printed out a copy to send to reporters. "I wanted to read it and I just – I – the way I downloaded it, it just was hard for me to read and I wanted to just look at it because – it looked like a piece of history," Winner said.
Later in the grilling, Winner denied being a whistleblower but said she believed the public should see the files. Being subjected to Fox News at work all day drove her over the edge, too, it seems.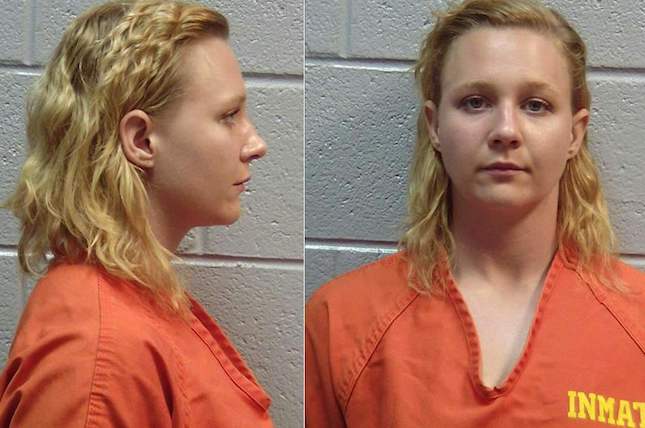 Mug shot ... Winner in custody
"I wasn't trying to be a Snowden or anything ... I guess it's just been hard at work because. And I've filed formal complaints about them having Fox news on, you know?" Winner said. "Just at least, for God's sake, put Al Jazeera on, or a slideshow with people's pets. I've tried everything to get that changed."
For what it's worth, the agents interviewing Winner shared that sentiment. "That would probably be a good thing," mused Taylor. "Unfortunately, it doesn't matter [what] side you're watching, I think they're all pretty bad."
"I guess I just didn't care about myself ... I screwed up royally," Winner sighed at one point, and agreed leaking the file would likely reveal the NSA's sources and techniques to its enemies.
"I figured that – that it didn't matter anyway. Umm, honestly, uh, I just figured that whatever we were using had already been compromised, and that this report was just going to be like a — one drop in the bucket," she said.
"Seeing that [information] that had been contested back and forth in the public domain for so long, trying to figure out, like, with everything else that keeps getting released and keeps getting leaked — why isn't this getting — why isn't this out there? Why can't this be public?"
Winner faces about a decade behind bars if convicted. Her trial is scheduled to start in March next year. ®