This article is more than 1 year old
From slow batches to fast files, how Microsoft is luring folks into Azure
And is this the beginning of the end for System Center?
Ignite What's new for Azure at Microsoft Ignite? The key point is not so much the list of new features, but the direction the company is taking with its cloud platform, which is to make it pervasive even for customers working mainly on premises.
Azure Security Center began as a dashboard for monitoring the security of Azure virtual machines (VMs). New at Ignite is the ability to monitor on-premises servers.
It also has additional capabilities, including just-in-time VM access which lets you enable remote desktop access only when you need it.
Adaptive Application Control, also in preview, lets you whitelist applications that are allowed to run – a more robust approach than attempting to detect bad ones.
The Security Center is not limited to monitoring, but can also take actions such as installing anti-malware on a server.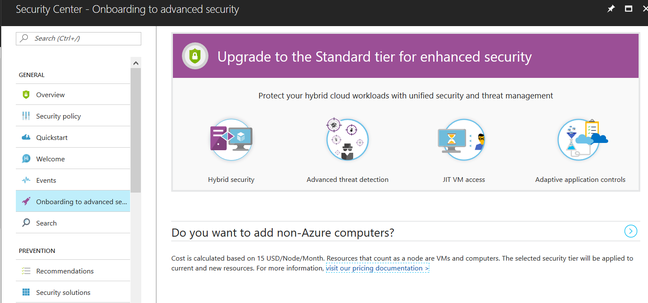 Azure Security Center can now monitor on-premises servers
If you subscribe to Operations Management Suite, which is now integrated with the Azure portal, you get management features including update tracking, change tracking, inventory management (seeing what applications are installed) and backup.
Again, you can add on-premises servers or servers on other clouds – Linux as well as Windows.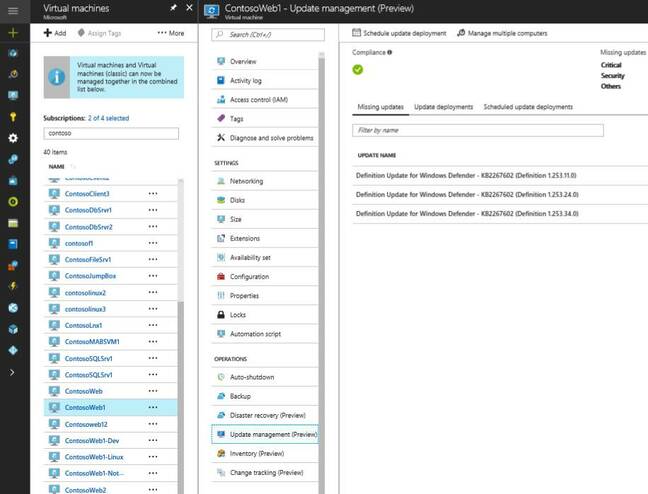 Operations in the Azure Portal include managing updates, examining installed applications, and tracking changes
This used to be the realm of System Center for larger businesses, while smaller organizations muddle through. Azure means that any business can have these features, without the considerable hassle and cost of running System Center.
Does Microsoft mainly have SMEs in mind with these features? The Reg asked director of program management, Corey Sanders.
"A lot of it is about democratizing these management services, extending them out to be both Windows and Linux, and giving a single experience to manage all infrastructure," he said.
"Even for large customers it does simplify what they were doing with other tools – it offers that hybrid experience. I think the management and governance work that we released this week is game-changing. Update, change, config, cost management, policy management, and security center, we are enabling new management scenarios via the cloud."
Farewell System Center?
"We continue to offer and sell System Center as a product, but as customers start shifting and focusing on their cloud and hybrid deployments, we think these cloud-based tools are going to be the best answer for them," said Sanders.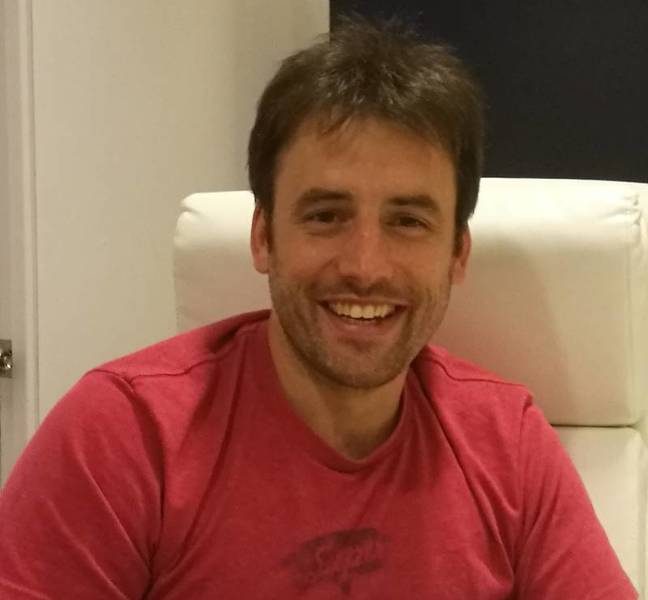 Microsoft director of program management, Corey Sanders
Another example of hybrid Azure is File Sync. If you like the idea of cloud-based shared storage, but prefer a leaner, faster solution than OneDrive or SharePoint online, File Sync may the answer.
Azure storage already supports SMB file shares, but mounting a file share over the internet is generally sub-optimal, if not completely broken. File Sync lets servers cache the contents of an Azure shared folder, so that it can be re-shared on a local network with fast performance.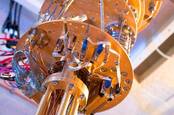 Microsoft: We've made a coding language for a quantum computer that may or may not exist
READ MORE
It integrates tightly with NTFS and supports cloud tiering, so that infrequently used files remain on Azure until needed.
File Sync does differential synchronization, and servers in different locations can sync the same share. There is no file history, but the future plan is to enable snapshots, integrated with Azure backup, so admins can retrieve files from a point in time.
Some of Microsoft's moves at Ignite feel like catch-up with AWS. The Azure Data Box, which lets you ship data to Azure in a 100TB storage appliance, is reminiscent of AWS Snowball.
Making reservations, and other announcements
Another example is Reserved Instances. "We announced today that Azure will begin offering Reserved VM Instances, with price savings of up to 72 percent for one or three-year commitments," said Executive VP Scott Guthrie. AWS has had this for some time. There are some differences though.
"One of the benefits is that customers will be able to sell them back to us, avoiding having to worry about reselling to someone else," said Guthrie.
Low priority batch, now generally available, is also interesting to cost-sensitive customers.
"There's a set of our capacity that is set aside as buffer, to respond to potential failures in the hardware. We are now offering that capacity to customers at a heavily discounted price, with the possibility that we will have to evict you if we need the capacity back," said Guthrie.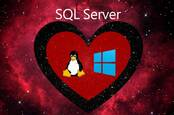 SQL Server 2017: What's new, what's missing on Linux and what's next?
READ MORE
"The benefit is that customers can run job-like workloads for much less money. Customers can control how many times they want to be evicted. You can configure a job with say 100 instances, evicted up to four times, and guarantee when it will complete. If it gets too close to the deadline, automatically switch to standard priority and finish the job."
Azure's browser-based CLI (command line interface) is maturing. This actually runs in a container – which in the past was a Linux container, hence a Bash shell. Now there is an option to run a Windows CLI, which gets you PowerShell instead.
There were more Azure announcements at Ignite. A lot more. I counted over 30 Ignite announcement blogs spanning machine learning, containers, cost management, serverless computing, monitoring and more.
Microsoft and its partners have also managed to ship Azure Stack, a pre-built cloud which you place in your own data center, though there are some limitations in the first release, particularly in the area of creating services that are resilient across more than one Azure Stack.
It is true then that the company does migrate its cloud technology to on-premises deployments, though in the case of Azure Stack, it is more like making on-premises behave as much as possible like cloud, even down to the way it is licensed, with per-use pricing.
That migration is a slow process though, and businesses on Microsoft's platform, for better or worse, will find its cloud hard to avoid. ®