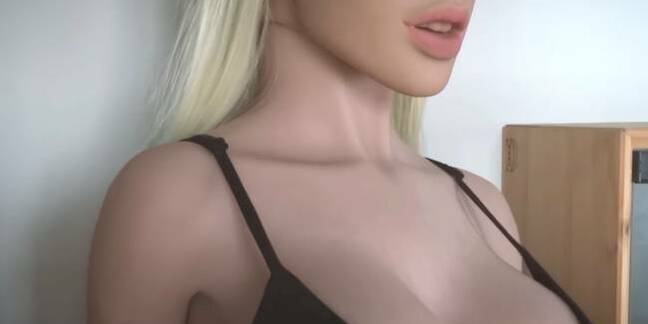 NSFW In a public showing of Samantha, a sex doll with built-in computing power to make her more realistic, the love droid apparently suffered a terrible fate.
The robot was displayed at the ARS Electronica Festival in Linz, Austria and proved a little too popular, it is claimed. The robot was mobbed by attendees who broke two of her fingers, "heavily soiled" the doll, and left her needing urgent repairs, Sam's builder moaned.
"The people mounted Samantha's breasts, her legs and arms," said the robot's creator Sergi Santos, founder of sex robot specialist Synthea Amatus.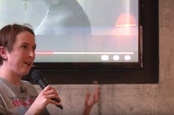 Love bots lecture thrills room full of Reg readers
READ MORE
"She was heavily soiled. People can be bad. Because they did not understand the technology and did not have to pay for it, they treated the doll like barbarians. Samantha can endure a lot, she will pull through."
The Samantha doll is implanted with sensors, microphone, speakers, and limited learning ability.
She has a number of preprogrammed phrases in multiple languages to use when touched in certain areas and can interact with the Amazon Echo by asking the device to play romantic music if her user gets frisky.
According to its creator, the robots, which sell for over $3,000 apiece, have proved popular. He has already sold 15 of the dolls around the world. Here's a video of the saucy bot:
It'll be a while before Samantha is in shape for another public appearance. She's now back in the workshop being repaired.
Nevertheless, the enthusiasm seems to suggest that the age of the sex robot has begun. Kate Devlin, senior lecturer in the Department of Computing at Goldsmiths, University of London, recently gave a Reg talk on the topic. Over a third of the men in attendance said they would purchase a plastic pal who's fun to be with.
Humanity is doomed. ®
Updated to add
Santos has now said Samantha is now "fine." He told El Reg on Friday:
The doll was touched by many many people that were mostly embarrassed, in a group, or very curious and inexperienced touching a foreign system, so what happened was normal. She was a bit dirty and a few things a bit damaged as I guess with other things in any festival in the world. It was scheduled I would get her back last week, and I did, as planned long ago.
Sponsored: Webcast: Ransomware has gone nuclear