This article is more than 1 year old
SanDisk man tipped off his family to Fusion-io fusion, bagged $220k in share snatch – says SEC
US financial watchdog drags four into court
An ex-SanDisk manager and his family have been accused in the US of insider trading after profiting from the biz's acquisition of Fusion-io.
America's financial watchdog the SEC alleged [PDF] that, while working for SanDisk, Anand Jayapalan tipped off three members of his family to the deal to make a quick profit on Fusion-io shares before the acquisition was announced. It is claimed the trio made more than $215,000 when they sold off the shares after the deal went public.
Jayapalan, his wife Rajni Nair, his uncle Kumar Ananda, and aunt Vijaya Ananda are all accused of breaking the Securities Exchange Act.
According to court documents, filed in central California on Friday, Jayapalan, then SanDisk's general manager of enterprise storage, learned on May 22 that SanDisk was in talks to acquire Fusion-io. He then fed the confidential information to both his wife and his aunt and uncle, it is claimed.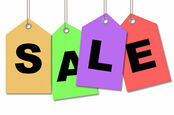 Quick as a flash: SanDisk gobbles Fusion-io for an Instagram (that's $1.1bn)
READ MORE
The two couples, via a shared investment account, purchased 1,000 shares of Fusion-io stock just before the biz gobble was announced. The Anandas also purchased 78,900 shares of Fusion-io stock separately. When the deal was revealed the following month, they sold the shares – with the price having soared by 22 per cent – and walked away with $215,086 in what the watchdog argued was illegal profits.
The SEC noted that Kumar Ananda's personal debt may have played a role in the scheme.
"The SEC alleges that Kumar primarily financed these purchases with a combination of stock sales and margin loans, and did so at a time when his medical practice was in substantial decline, he owed nearly $100,000 in credit card debt, and after he had suffered what he described as a 'drastic' reduction in his personal income between 2012 and 2014, as his salary dropped by approximately one-third," the regulator claimed in its lawsuit against the four.
The SEC is suing all four on counts of "fraud in the connection with the purchase of sales and securities" and "fraud with respect to tender offer." The complaint seeks damages and penalties.
SanDisk declined to comment, although a spokesperson told us Jayapalan moved on to Micron three months ago. ®