This article is more than 1 year old
Tech VCs sue Uncle Sam over President Trump's immigration chill
We can't throw money at nerds if they can't get here, wail Silicon Valley's sugar daddies
A group of technology venture capitalists are suing the US government for, effectively, preventing them from investing in startups due to immigration red tape.
The National Venture Capital Association (NVCA) has accused the Department of Homeland Security of harming their money-making schemes by not implementing the international entrepreneur rule – which would fast-track the immigration paperwork for non-citizens who want to start businesses in America.
The association's lawsuit [PDF], filed in a Washington DC federal court, seeks an injunction that would force Homeland Security to begin implementing the rule. In other words, the VCs want the government to let foreign entrepreneurs live and work in America and take the investors' money, and ultimately mostly fail to build companies.
"Making it easier for talented entrepreneurs to come to the US so that they can grow the next generation of American companies is a no-brairer. By all measures, their contributions would be a net positive for our country and our economy, which is why it's confusing that the rule was delayed in the first place," NVCA president Bobby Franklin said on Monday.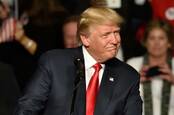 Trump-backed RAISE Act decoded: Points-based immigration, green cards slashed
READ MORE
"We are already seeing evidence of other countries actively recruiting talented foreign-born entrepreneurs, making it all the more important that we seek this preliminary injunction so that Americans can immediately realize the benefits of new startups in the US."
The rule, published in the last days of Barack Obama's presidency, allows immigrants who want to start businesses the ability to bypass some immigration requirements on a case-by-case basis. The rollout of the rule has been delayed by the Trump administration.
Now, the NVCA wants to force the matter by seeking an injunction that would mandate the DHS begin allowing people to enter the country under the rule. The VCs argue that doing so will allow them to feed cash to more startups and reap the benefits when those outfits hit it big.
"Immediate implementation of the International Entrepreneur Rule is necessary so that our clients—founders, start-up companies, and their investors—can continue their important work of growing new, innovative business in the United States," said Paul Hughes, one of the attorneys driving the case.
"These enterprises hire American workers, grow the US economy, and ensure American technological leadership for decades to come." ®