Ex-Intel boss Paul Otellini dead at age 66
Krzanich pays tribute to former Chipzilla supremo
Former Intel CEO Paul Otellini died on Monday aged 66, the chip maker confirmed this morning.
Otellini, who sat in the chief exec chair from 2005 until his retirement in 2013, died peacefully in his sleep, we're told.
"We are deeply saddened by Paul's passing," CEO Brian Krzanich said. "He was the relentless voice of the customer in a sea of engineers, and he taught us that we only win when we put the customer first."
An Intel lifer and San Francisco native, Otellini joined Chipzilla in 1974 shortly after getting his MBA from the University of California, Berkeley. He worked his way up the ladder to become Intel's chief operating officer in 2002 and in 2005 took the reins of the company from Craig Barrett.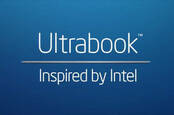 UPHEAVAL as Otellini retires: Will Intel look inside?
READ MORE
The first CEO of Intel to come from a sales, rather than engineering, background, he was credited with advancing Chipzilla's business side.
Under Otellini's watch, Intel grew its annual revenues from $34bn to $53bn and became the dominant force in the PC arena and in the server markets, largely at the expense of rival AMD and data center incumbents.
He also led Intel's less successful pushes into the embedded and mobile markets, eschewing a move to embrace the ARM world in favor of launching the Atom platform, and helped Chipzilla get through a nasty legal battle with AMD over allegations of unfair competition.
"Paul's business acumen, optimism and dedication fueled our growth throughout his tenure as CEO," said Intel board chair Andy Bryant. "His tireless drive, discipline and humility were cornerstones of his leadership and live on in our company values to this day."
Otellini is survived by his wife Sandy and children Patrick and Alexis. ®