This article is more than 1 year old
2019: The year that Microsoft quits Surface hardware
Or so say a bunch of PC execs and Canalys CEO
Canalys Channels Forum Microsoft will quit its loss-making Surface hardware business by 2019, according to execs from PC manufacturers and a channel watcher.
Talking at the tenth Canalys Channels Forum in Venice, Canalys CEO Steve Brazier said Microsoft CEO Satya Nadella would exit the product line because he is a "software guy, a cloud guy" and pointed to the demise of the smartphone line.
He added: "The Surface performance is choppy; there are good quarters and bad quarters, overall they are not making money. It doesn't make sense for them to be in this business.
"When the capital expenditure challenge that Satya Nadella has taken Microsoft down becomes visible to Wall Street, everyone will ask him 'Why have you gone to a low margin business?'"
Microsoft will have a lot of cost-cutting to do, Brazier claimed, and "Surface will be the first target."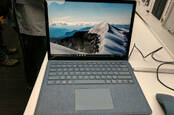 Don't buy Microsoft Surface gear: 25% will break after 2 years, says Consumer Reports
READ MORE
Before Microsoft launched the slablets in 2012 – starting with the RT version – the then Redmond CEO Steve Ballmer played down the project as a "design reference point" to showcase its Windows software, and estimated sales of a "few million."
Surface endured a rocky start in its first year, caused by technical glitches and route-to-market issues, culminating in Microsoft writing down $900m worth of stock. The Pro model was better received. The specs of RT had limited adoption, though, and it was killed off in 2015.
But Microsoft's involvement in PC hardware always appeared to be a point of tension with PC OEMs that were customers - and subsequently also rivals competing against Surface. That said, Dell and HP Inc started to flog these lapslabs direct to customers themselves. If you can't beat 'em….
Also commenting on the forecast demise of Surface at the Canalys event, Gianfranco Lanci, corporate president and chief operating officer at Lenovo, said he believed Microsoft may pull the plug on its PC hardware unit before 2019.
"It might be earlier," he told Brazier on stage. "Microsoft is making a lot of money on cloud, making a lot of money on Windows and Office, but losing a lot of money on devices.
"And frankly speaking, it is difficult to see why they should keep losing money. For them it is a very difficult exercise to run hardware products business, they need to be careful about every single detail as the margin on this is so thin."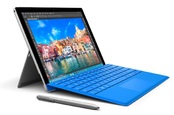 Surfacegate: Microsoft execs 'misled Nadella', claims report
READ MORE
Another attendee, Dell chief commercial officer Marius Haas, agreed that Microsoft will "probably slow it down a bit," in reference to the Microsoft PC.
He told The Register that it was sensible to use its hardware to "demonstrate the total capability of the [software] platform" but said Microsoft had never intended to create a "broad based portfolio with a product for every form factor."
In its last reported quarter, Surface revenue for the software giant decreased by $20m or two per cent, although it wasn't the only Device letting Redmond down. Most of the poor performance in Surface's segment, More Personal Computing, was, unsurprisingly, chalked up to poor Phone sales, which fell by $361m, year on year.
Surface sales drooped even more in Microsoft's prior third quarter, ended March 31, when revenues dropped 26 per cent.
This past quarter, More Personal Computing hauled in $8.8bn after it offset the Phone and Surface contractions with higher revenue from Windows, Search, and Gaming, which all nest under "MPC". But it all looks pretty anaemic compared to cloud sales, which were up 11 per cent year-on-year to $7.4bn in Q4, and to the Productivity and Business Processes unit, home to Office 365 and Dynamics, which saw revenues boosted 21 per cent at $8.4bn. It all underlines how sensible an idea it is for Microsoft to look to the cloud and focus less on installed software and hardware.
Updated
A Microsoft spokesman has sent us this statement:
"Surface continues to drive category growth and redefine the way people create, learn and work. You'll see us continue to innovate and create devices that offer users new and impactful experiences." ®