Super Cali's futuristic robo-cars in focus – even though watchdogs say they're something quite atrocious
DMV paves way for human-free fully autonomous vehicles
---
Totally autonomous cars with no drivers, no passengers nor steering wheels are set to roll out onto California's streets under rules proposed by the US state's Department of Motor Vehicles.
The regulator's suggested changes to the Golden State's red tape, published Wednesday, would grease the wheels for testing next-gen self-driving rides, a move that will be welcomed by techies in Silicon Valley and beyond.
The DMV said the draft rules, allowing fully computer-controlled driver-free vehicles onto Cali's public roads for the first time, are part of an effort by the state to keep up with the technological advances made by manufacturers and developers. The watchdog reckons completely driverless cars are now safe enough to run alongside human drivers.
Essentially, a computer system controlling a car can be entirely on-board, with a human supervising it remotely, under the proposed rule update.
"This amendment was necessary because requiring the technology to be 'both remote and on board' could be unnecessarily limiting on the development of the technology; changing it to 'and/or' provides the flexibility that the technology can reside either entirely, or partially, on or off-board," the DMV said of the rule changes.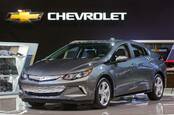 DIY self-driving cars are closer than they appear (and we're not talking about in the mirror)
READ MORE
Under the draft rules, companies that want to let their fully self-driving cars loose in public will still need to show proof of completing private tests, and show they have insurance in case of an accident. Developers will still be required to obtain special permits from the DMV before they conduct any trials on public roads – about 40 organizations hold such permits – and their software must obey California's traffic laws. There's also a template manufacturers must fill in and submit to the department to document moments when a vehicle's autonomous mode had to be suddenly disengaged.
The changes will no doubt be welcomed by the likes of Tesla, Google and Uber, Silicon Valley giants that also happen to have a great deal of clout with the local and state governments and have been aggressively courted by other states to relocate their self-driving car units. In other words, California doesn't want Tesla, Uber et al moving to Texas.
The proposals build upon changes put forward in March by the DMV, which is required by California law to open up the state to driverless robo-rides.
Not everyone is happy about the proposed rule changes, though. Shortly after the updated regulations were put forward, Consumer Watchdog condemned state officials for deferring to the federal government's standards – or lack thereof – on self-driving car regulation. In other words, it was hoped California would nail down some extra safety requirements, but hasn't.
"The new California DMV proposal wrongly relies on the federal government, when there are absolutely no Federal Motor Vehicle Safety Standards applying specifically to autonomous vehicle technology," said Consumer Watchdog privacy project director John Simpson.
"Instead of providing safety rules of the road, the Trump Administration can't even be bothered with nominating the chief of the National Highway Traffic Safety Administration."
The proposed rules now enter a 15-day comment period, ending October 25, after which the DMV will consider folks' opinions, and take another look at the wording before setting it in stone. ®