Wireless speaker maker Pure appears to be more the first casualties in Apple's war on 32-bit iOS apps.
Pure's 32-bit Connect software for iThings won't work on Apple's new 64-bit-only iOS 11, meaning folks using Cupertino's latest firmware and handsets can't control their space-age hi-fis. The audio remote-control app joins various games, utilities and other 32-bit-only programs that are not allowed to run on iOS 11 and later.
Punters are urged to install the latest version of Apple's operating system because it contains security bug patches. By upgrading or buying a new iPhone, folks have to ditch any old apps that haven't been rebuilt as 64-bit ARMv8 executables, which includes Pure's.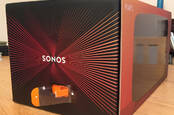 Rejecting Sonos' private data slurp basically bricks bloke's boombox
READ MORE
Now Pure hardware owners who have moved to iOS 11 are complaining that their gizmos are "useless" without the Connect app to control them. Pure did not respond to El Reg's request for comment, and has not said when it expects a 64-bit app will be released. Android versions of Pure Connect are not affected, of course.
According to Pure's website, a fix is in the works and an FAQ of workarounds via Wi-Fi can be found here. It may take some time for a rebuilt application to emerge as the people who wrote the code for the manufacturer are no longer in business, apparently.
"Due to circumstances beyond our control, including the closure of our third-party app developer, and the subsequent release of Apple's iOS11, a few of you may be experiencing issues accessing the Pure Connect app," Pure told customers.
"Unfortunately, Apple's decision to remove support for apps created prior to 2015, which don't natively run in 64-bit mode, will undoubtedly affect many apps, including our own."
Part of the problem, it seems, is Pure's inability to maintain and update its own apps, and it is most likely not alone in this respect: companies that have outsourced their mobile app programming are finding themselves locked out of iOS 11 because they can't get the code or the tools or the people to rebuild their contract-developed software. The iOS App Store shows that the last update to Pure Connect was on June 25, 2015, more than two years ago, so Pure has been without a mobile developer for a while, it seems.
So on the one hand, it's a shame to see organizations that were relying on outside developers now being caught out by the iOS crackdown. On the other hand, it's not an overnight change.
You can't fault Apple for springing this one on companies and programmers. The Cupertino giant has been warning of the 64-bit changeover for years, and since early 2015 all new apps and updates have been required to be submitted to the online store in 64-bit mode. In March, the iOS 10.3 update also alerted world-plus-dog that all future versions of the firmware would not support apps compiled in 32-bit mode.
Apple's last 32-bit-processor iPhone was the iPhone 5C, released in 2013 and discontinued in 2015.
"'Due to circumstances beyond our control' – yeah, and you've only had two years to update your app," one Reg reader scoffed at Pure in an email to us earlier today. "That's my Jongo speakers rendered useless after only a year." ®