Facebook and Twitter have come under attack for deleting tens of thousands of posts that may provide vital clues to how and to what extent the Russian government was able to able to influence the US presidential elections.
Facebook has removed thousands of Facebook posts – and the related data around them such as "likes" and shares – and also deleted them from its cache of inactive Facebook pages.
Twitter has done similarly: deleting unknown number of tweets and messages from inactive accounts, both online and in caches, many of which are strongly suspected to have been set up and used by Russian agents.
In both cases, the Silicon Valley darlings claim the deletions are for good and honest reasons: Facebook said it was simply correcting a "bug" in analytics tool CrowdTangle, which Facebook bought last year.
CrowdTangle provides metrics around social media posts, including how much they were liked and shared. It is used by corporations to assess what is popular content and adjust their output in response.
But the tool also allowed people to see data on posts that had been deleted. And that feature was used by one researcher to conclude that Facebook was being less than fully truthful when it claimed that Russian government ads had been viewed 10 million times.
Researcher Jonathan Albright published research online that estimated those ads had actually been seen hundreds of millions of times – maybe even billions of times. Rather than write this off as an undocumented feature, and not a bug, Facebook has decided that CrowdTangle's access to deleted stuff is "not a feature but a bug" and stamped on it.
Some holes
Not that Albright's research is foolproof. The way CrowdTangle calculates the impact of social media posts means it is almost certainly overestimating the impact of posts by recounting the same accounts over and over again. And, as anyone who has ever used similar online metrics software, going back decades, will tell you, they are notorious for over-estimating and have yet to be found ever under-estimating.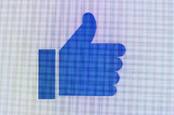 Facebook ran $100k of deliberately divisive Russian ads ahead of 2016 US election
READ MORE
That said, Facebook's decision to kill off access to removed posts is worrying, and comes as the company has embarked on a public relations blitz in Washington DC this week, sending its COO Sheryl Sandberg to dozens of meetings with lawmakers, flanked by the social network's lobbyists. The Menlo Park biz has been freaked out by growing calls for regulation on social media giants, particularly calls for it to be treated as a publisher. Sandberg even apologized for running dodgy Russian ads during the White House race.
Meanwhile, Twitter has likewise deleted copies and caches of tens of thousands of posts made by suspected Russian agents.
Rather than claiming it was squashing a bug, however, Twitter claims that its deletions are a result of its strong pro-privacy credentials where, if a user removes a tweet, the company also deletes any copies it has of that content.
Which is well and good until you consider that both Facebook and Twitter's services were used extensively by the Russia government to sow misinformation and division during the US presidential election, and Kremlin agents have, for obvious reasons, done everything they can to destroy any and all evidence of that campaign.
In that sense, their efforts to effect a cover-up have been actively assisted by the social media giants themselves – something that lawmakers and researchers are not terribly happy about.
Albright noted on Thursday that CrowdTangle had started changing its definitions and called Facebook's approach a DDoU attack – standing for Distributed Denial of Users. "How about… some rules. Real policymaking re: political campaign data. And regulatory foresight," he mused.
Mind-boggling
He also slammed Facebook's corporate approach highlighting its "bizarre backpedaling and slick political data maneuvering" as "mind-boggling."
Lawmakers in Congress are running investigations into the Russian campaign and have been vocal about their frustration with Facebook in particular for not being forthcoming with information. Public hearings are due to start in just two weeks.
The upshot of both Facebook and Twitter's approach is that it makes them the sole holders of data about what happened on their networks.
There are already strong suspicions that they are underestimating the true spend and reach by the Russian government in an effort to underplay the impact – a tactic that seems to be working.
A common counterargument to Russian interference is that the money spent online – hundreds of thousands of dollars – is a drop in the ocean compared to broader election spending. But is that the true amount? And while millions are spent on presidential campaigns, much of that money is spent on things that do not influence voters directly, such as staff salaries, travel and accommodation expenses and so on.
TV adverts are also a notoriously expensive and relatively ineffective campaign tool. Whereas online targeting is not only much cheaper, it can be targeted very precisely since users provide huge amounts of personal data to social media companies in a way that is quite impossible for TV stations to replicate.
In short, Facebook and Twitter's deletions of vast quantities of suspicious posts are directly and hugely in the corporations' interests. ®
Similar topics