This article is more than 1 year old
Bloodied and broken AFA pioneer Violin picks itself up and tries again
Back in the ring... so what are its chances?
Analysis Violin Systems, the renamed Violin Memory, is like a boxer who could have been a contender and is now chasing redemption, getting up off the floor after what should have been a knockout blow.
There's a new coaching team in his corner but, wait a minute, the replacement head coach is the former assistant coach and there's no new technology. How can this boxer stand a chance against the same opponents that battered him before?
Metaphors like this come easily to mind when looking at Violin Memory just a few months out of bankruptcy and hearing it say it's on the way back. Back where, though? The new CEO Ebrahim Abbasi is the old COO under former CEO Kevin DeNuccio.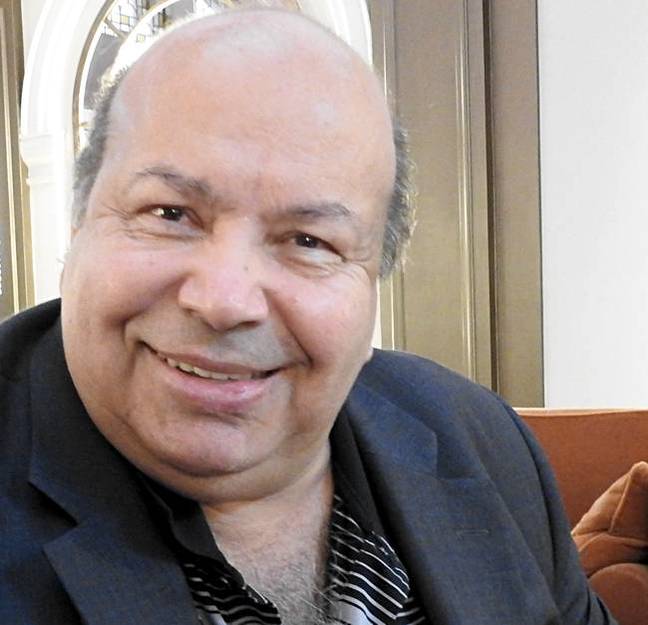 Violin Memory CEO Ebrahim Abbasi
That's the paradox to puzzle out. Can Abbasi rescue this nearly wrecked company and send it back out into the ring with a fresh chance at glory?
A look in the rear view mirror
The reasons why Violin ended up on the floor are brutally easy to recall: pioneering all-flash array (AFA) startup engineers recruited a New York banking bruiser to grow it to an IPO and glory. The technology was ahead of what the mainstream market wanted and he moved it into a technology dead end, ignoring the need for data management services, deduplication and scalabilty. It had no healthy paranoia. The revenues went south and out went CEO Don Basile.
The legacy vendors retrofitted AFAs to their disk array product lines and bought promising AFA startups. They erected walls around their customer bases while new Violin management re-jigged the product line and tried to sell into a much more competitive market. To do that they ran the sales organisation with people who couldn't sell and, as they failed to get sales selling quarter after quarter after quarter, just kept on trying to hit the sales nail with the same old ineffectual hammer.
Eventually a board that must have mesmerised by the CEO, and then the CEO himself, saw the writing on the wall when it was too late and bankruptcy swallowed Violin up.
But then a George Soros investment organisation bought it up, dusted it down, and sent it out to try again. That's George Soros who bet big against the UK pound and made billions, the guy with no track record in backing and building storage technology companies. What the heck did the Soros company see in Violin that nobody else saw?
We can't say because rebuilding Violin is a work in progress and no new technology or business model has emerged that looks a winner. All we have to go on is what we know of the new CEO and what we can see of what he has done.
Step forward, Ebrahim Abbasi
Abbasi is the cultured and cosmopolitan son of an Iranian diplomatic family who has a masters in electrical engineering from the University of Tehran – and sold his own company in Iran for $25m at the age of 27. He has spent 40 years in the US and has a track record in helping to rescue distressed networking companies and sell them to grateful acquirers for big bucks.
2009-2012: President and COO of Force10 Networks – acquired by Dell
2001-2009: SVP Operations Redback Networks – acquired by Ericsson
1997-2000: VP Access Products Operations at Ascend Communications – acquired by Lucent Technologies
He joined Violin in 2014 as its COO and says that when Soros did its due diligence it saw that the operations side of Violin was OK while the sales and strategy side was not up to snuff. Yes, we can see that was what happened but not comprehend the detail of what the Soros people saw that made Violin salvageable to them.
Abbasi says he sees himself as a change agent, a hirer of people smarter than himself. "I like the idea of a transformation ... to have our backs against the wall," he told The Register.
The situation
Abbasi said Violin has gone through hell and that working at Violin is like boiling the ocean but doing it one cup at a time. The company has lost its arrogance and is now going to move at the speed of the market plus 1mph.
Some 120-plus customers have come back. The product line has been streamlined to three things: a high-performing 3U 6000 box, a deduping version of this box with a 6:1 ratio guarantee, and a 7700 cluster scale-out product.
After laying off excess employees and cutting costs, Violin Memory is now debt-free, fully funded, cash flow-positive and headed for profitability.
Eighty per cent of its employees are engineers and the employee attrition rate is low; just two staffers have left since February. He told The Reg: "We're having fun. The energy is there, people are working 16-18 hours a day."
The company has patented flash drive hardware and has a history of providing high-performance flash drive arrays. This is a strength. So is its well-tested OS and set of data services.
The strategy
Abbasi said Violin does and will provide very fast access storage facilities on-premises wherever data is generated and needs processing quickly and on the spot. I took that to mean not necessarily just in the main enterprise data centre.
He mentions OLTP and real-time big data analytics as example use cases; the usual suspects in the AFA/NVMe world these days.
He wants Violin to have a strongly differentiated hardware offering and abstraction layer, and has beefed up hardware engineering. Version 8.0 of its Concerto OS is being developed. The company needs to provide more software-defined storage (SDS) but without losing its hardware strengths. The product also needs tiering and more scale-out.
He says the IT world is moving towards container IO-based operating systems, and, with NVMe over fabrics coming, Violin wants to provide high-performance block, extreme performance NAS and high performance object storage: "We're looking at companies to buy."
We mentioned FalconStor but Abbasi rejected that name. Perhaps we should be thinking of, I don't know, Caringo maybe?
Concerto v8.0 has internally developed extensions plus elements of what Violin is buying.
It's testing NVMe-over-fabrics technology and a key thing will be to layer data management services on top without compromising NVMe over fabrics speed.
Scale-out is a necessity and "we're working with a partner to add predictive analytics." Abbasi said he was impressed with what Pure had done in this field.
What do we think?
Abbasi has been around the company-rebuilding block before. He talks a good talk and has walked a good walk, so should we believe he can help Violin return to health? Watch me, he says. Judge me by what we do, not by what we say we can do.
He knows he and Violin were cast down by internal faults and failings and the perceptions of these won't go away overnight. But we should say: OK. That was the past; it's new broom, new team, new company time now.
So watch us, Abbasi says. It's as if they have picked the battered violin, restrung it, retuned it, refurbished the bow, and are getting ready to make sweet tunes. Listen up and be ready to hear them. ®