Deloitte to wind up Plutus Payroll, promises contact with contractors 'within 20 biz days'
Supreme Court says fallen payroll outfit owes AU$139m to Commonwealth
---
The Supreme Court of the Australian State of New South Wales has appointed liquidators to Plutus Payroll, the payroll services provider that lured thousands of IT contractors with a free service but has since been alleged to be a tax-skimming scam.
The appointment means that contractors who have not yet heard from Deloitte regarding wages or superannuation payments that Plutus failed to make will soon learn how to go about recovering their money.
The Register has heard from former Plutus Payroll customers who told us that they are yet to hear from liquidators and are therefore uncertain about how to attempt recovery of money they are owed.
Deloitte's joint liquidator and restructuring services partner Tim Norman told The Register that "Unfortunately, due to the ongoing investigations being conducted by the Australian Federal Police, and as Provisional Liquidators, we had not been able to obtain complete access to the books and records of the Companies, and therefore details of all creditors affected by the liquidations."
"Information regarding the Provisional Liquidations and our appointment generally has been made available online and contacts for creditors have been available."
"With the winding up order now finalised, and our appointment as full Liquidators confirmed, we will be communicating with all creditors within 20 business days."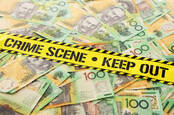 Plutus Payroll clients and staff fell for plausible business model fairy tales
READ MORE
Norman also told The Register that "Our appointment as Liquidators has given us wider powers, and our work now includes ongoing investigations into the affairs of the initial 10 companies, and the investigations of BRW Services, identifying any offences and/or misconduct that may have been committed by the directors of the Companies, preparing reports for ASIC on the Companies' affairs and any offences identified."
"We will also now be preparing a report for creditors, including former employees, quantifying outstanding employee entitlements, and assisting former employees with making claims under the Fair Entitlement Guarantee Scheme."
But Norman said ongoing "regulatory and law enforcement investigations" mean the firm "will not be providing further comment on our appointment and its progress."
The Register is aware of former Plutus Contractors who have received only cursory advice from Deloitte on salary packaging arrangements put in place by Plutus. Those contractors remain uncertain of how items like leased cars are affected by Plutus' collapse.
Last week's judgement says the eleven Plutus-related companies being wound up have collective liabilities to the Commonwealth totalling AUD$139,004,351.71, less than the $165m estimated by the Australian Federal Police when news of the case broke.
Initial seizures of Plutus assets covered around $70m worth of cash, cars and other items. The Register understands that further seizures have been made.
We also expect that contractors will have a long wait to learn their fate: Plutus' affairs were complex by design so untangling them and recovering money will take time, although hopefully less than the 16 years required to wind up rogue telco One.Tel .
If you're a former Plutus contractor with questions about the case or who has had interactions with the liquidators, write to me to be included in our early-warning list of Plutus news. ®