Xperia XZ1: Sony spies with its MotionEye something beginning...
with ... oh, another very good iPhone, Pixel, S8 undercutter
---
Review You know where you are with a Sony - this year's are much like last year's. And the year before that.
The "Omnibalance" design is now reaching the end of its life - that's official - and hasn't changed in ages. Sony calls it "timeless", which means "around for a very long time".
But then, why should it change? The Sony hallmarks of strong battery life and strong imaging and audio are faithfully embodied here in the XZ1. It's a more modest version of the XZ Premium flagship that debuted in February. The XZ1 includes the Premium's Motion Eye camera, with its burst-mode ultra-slowmo (960fps) trick, and also another gimmick: 3D scanning. All in a more affordable package. Carphone sells it SIM-free at £599 and discounters have it £100 lower. At that unofficial price of £500 it's a leading contender against the OnePlus 5 and Huawei's Mate 9 Pro. Even at the "official" £599 price, it's considerably cheaper than the S8, iPhone and Pixel 2.
More on the two imaging tricks later, but this is what super slow motion can produce in the right conditions. As we found, YMMV*:
Sony clearly wanted to put the slow-mo technology in a more affordable package; the XZ1 uses an HD (1080x1920) display instead of a 4K display. Maybe you don't need the insane pixel density of the Premium: 807ppi, in which case the unit's slightly smaller IPS panel is plenty good enough. It certainly helped the phone to turn in a strong performance. Sony's have been excellent at lasting all day and into the second, and Oreo 8.0 helps too. The battery pack is actually surprisingly small in this device: 2700mAh. And the rapid charging gave a boost of over 60 per cent in half an hour.
Our review unit was locked to Vodafone but performed well in an area where North London NIMBYs have decided people must suffer from poor to borderline 4G reception. (They successfully fought a planning permit to extend a transmitter in the middle of Highgate Woods. Well done, everyone).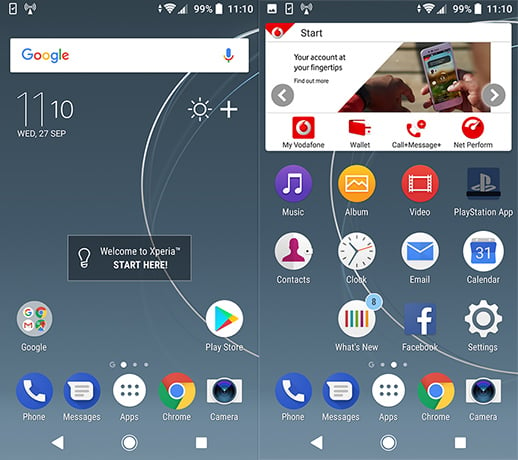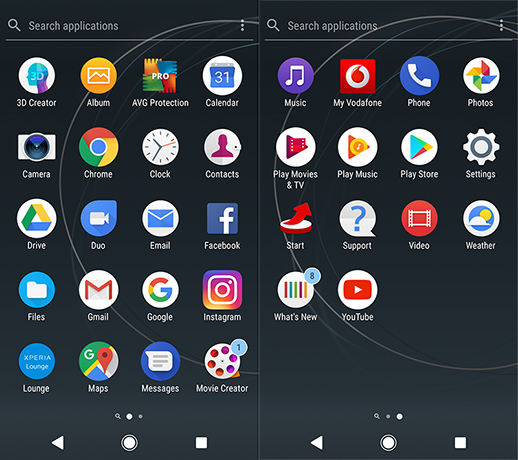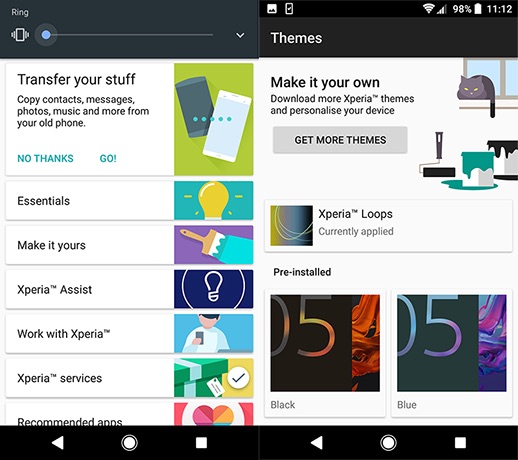 The XZ1 is clearly designed as an upgrade for existing Sony users - and to be honest, it won't disappoint. You know where you are. There's little change in the (now) lightweight skin.
Sony puts the fingerprint sensor on the unlock button on the side - if only Apple had thought of imitating this. But I guess it needs its CPU cycles to do something.
It's considerably lighter than the XZ Premium, and feels lighter than you'd expect.
Personally, I've no complaint with a large bottom bezel – it makes the phone much easier to hold and use. My only complaint would be Sony could have used that vast space to use capacitive buttons, which again aid usability, rather than a popup navigation bar.
Unlike the old Sony, it isn't weighed down by extraneous crap. (It's good to see Voda, which provided our review unit, not being heavy-handed either.)
The display is "only" an IPS panel and "only" HD. But Sony knows how to make a panel. The Triluminos and X-Reality features may not be as startling as they were four years ago, but I had no grumbles. It's a very good panel.
Of the tickbox 2017 flagship features, only Qi charging is missing. I like the feature where when plugged in at night it eases off at 95 per cent, then resumes in the morning.
Photo Samples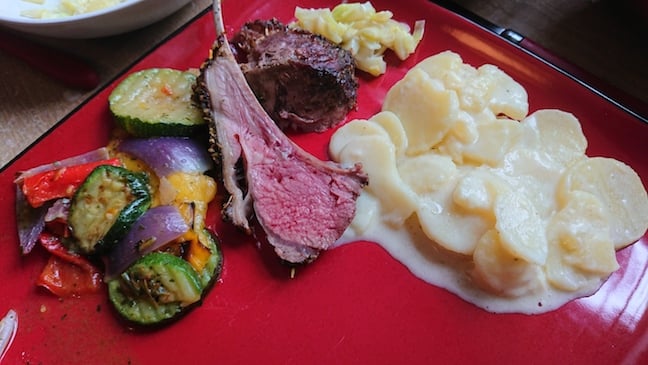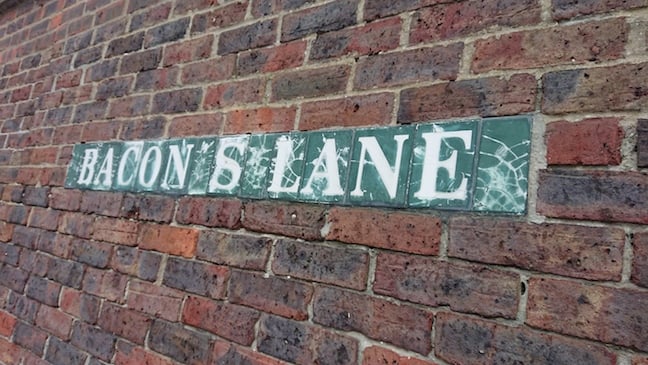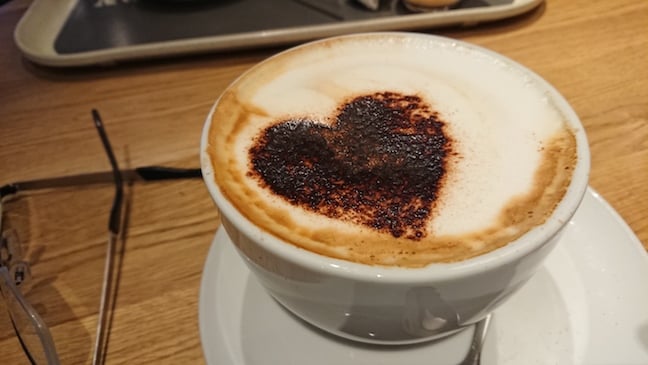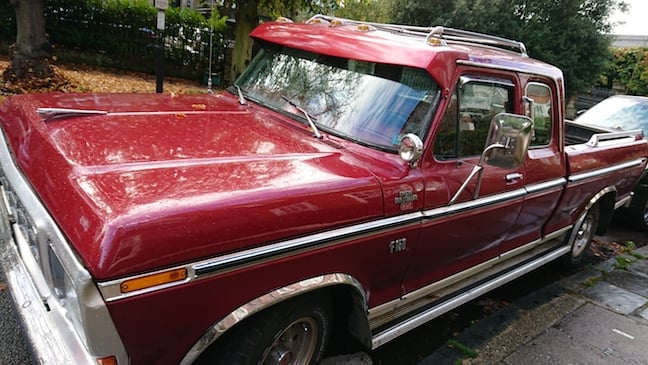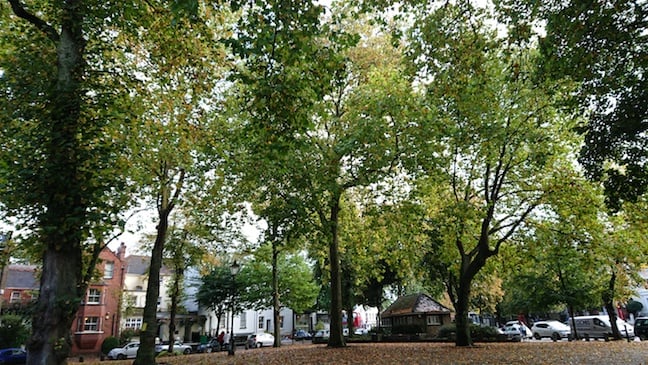 The camera here is the big brother's 19MP unit. There's no OIS – Sony is confident it has electronic stabilisation down pat – and it works very well. You will benefit from custom electronics included to help process the insanely fast 960fps bursts. For example, like one or two other models it captures on its own so you can select images taken before the shutter was pressed. Sometimes. It rarely kicked in, though.
Colour reproduction was decent and the photos were well-balanced. As ever trees confused it. But when it works well, it's great - click around the small samples below for 25pc and 50pc resized images: the vintage car snap came out really well.
I did think the Camera UX could be better, with the second-most-used button (switch between video and stills) small and fiddly.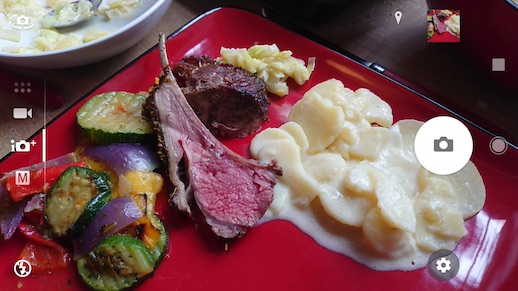 Now to the great show-stopping feature: Motion Eye. It's hard to not to be amazed by 960fps footage. Even Apple's new powerhouse only goes up to 240fps. You can't go far wrong with such a feature, you might think.
But actually you can. The catch is it only captures 0.18 of a second of footage at 960fps, so it needs to be in a continuous stream of action. And it needs very, very bright light indeed. To illustrate it I've shown what the viewfinder (if you like) shows for a) a normal still and b) in MotionEye mode, in the same scene. That's how your footage will look.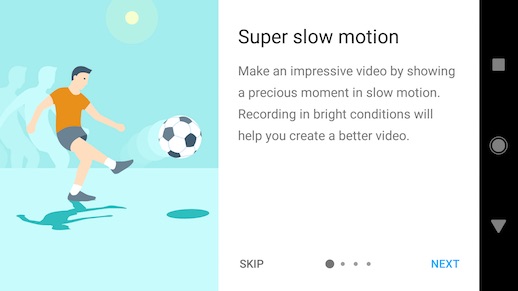 It's the feature you've been waiting for... Motion Eye!

"Oh wait, I can't see anything"
That said, you will find yourself trying it despite these caveats, and even a small burst (in well-lit conditions) is pretty amazing. It's that ability to see something - the subject matter doesn't need to be pyrotechnics - with new eyes. I expect Kim Jong-Un has got one for when he pops off another member of his staff from short range with an anti-aircraft gun.
3D
The other gimmick is 3D Creator. You line the camera up, pan slowly from one side to another - 120˚ should suffice - then go back and fill in the texture. Sony suggests scanning food, as well as heads.
This was fun to try with the kids, but ultimately frustrating, as it requires lots of practice to get anywhere near the quality of the sample Sony images. And even Sony seems at a loss with what you can do once you've scanned the object. 3D printing came and went without becoming mainstream (it still looks crap), so this is more for an AR future. Which hasn't arrived.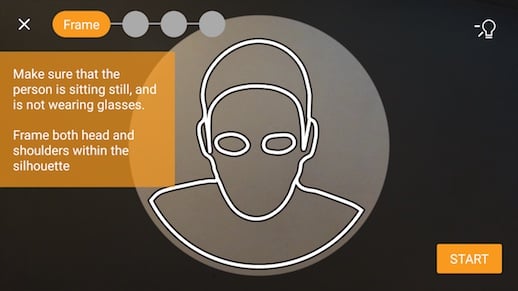 The tutorial process is extensive and well thought out...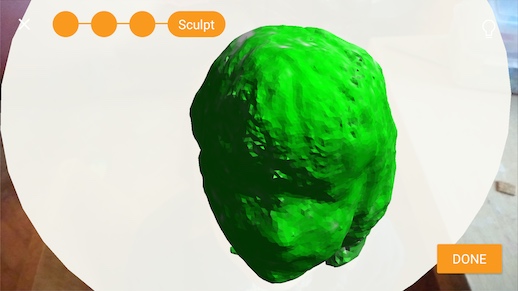 ... but getting good results is difficult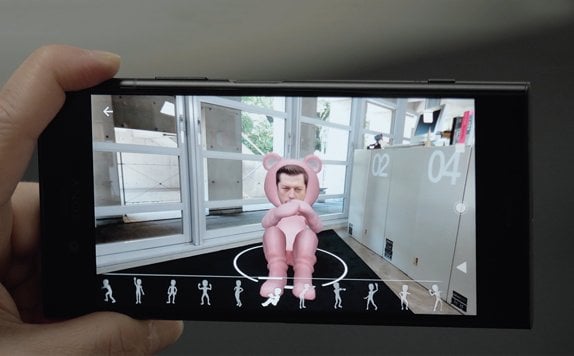 "Yes, Daddy always dresses in a kid's onesie"
A suggested use (Sony pic) for your 3D scan.
Possibly of more enduring value is the excellent audio support. I found the stereo speakers a little on the quiet side, and they could use more bass. (The iPhone 7 and 8 have spookily good bass from a smaller package). 24 bit Hi Res audio is supported and as you'd expect, Digital Noise Cancelling.
I found the XZ1 showed consistently decent network support, regaining a signal rapidly. The standby time impressed even more.
Conclusion
Sony fans not bored with the large bezel design will get a decent update with this phone – particularly if they shop around.
*Your Mileage May Vary
Similar topics
Narrower topics