This article is more than 1 year old
Kubernetes has won. Docker Enterprise Edition will support rival container-wrangling tech
Blue bit-box hawker submits to rival code flocker shocker
Container darling Docker plans to make peace with its orchestration rival, Kubernetes, at its European conference this week.
For the past two years or so, Docker Swarm, Kubernetes, and Mesos have been vying to provide the most compelling orchestration layer for containers. Mesos has been around longer, but the arrival of Kubernetes and Swarm reignited the competition.
Kubernetes appears to be winning, at least as measured by container visibility biz SysDig. The firm in April said among those using orchestration with Docker containers, 43 per cent favored Kubernetes, 9 per cent choose Mesos and 7 per cent opted for Swarm.
The popularity of Kubernetes can also be inferred from GitHub stars, which presently list at 27.7K for Kubernetes, 4.8K for Swarm and 3.4K for Mesos, and from the number of git commits.
Kubernetes was developed by Google to oversee its clusters of containers. Since its 1.0 release two years ago, it has become hugely popular among those who have to deal with large numbers of software containers.
Mesosphere, which offers an enterprise version of the open-source Apache Mesos project, called DC/OS, saw the writing on the wall, and last month added support for Kubernetes orchestration. Similarly, Pivotal Software in August announced its Pivotal Container Service would support Kubernetes, and its Cloud Foundry followed suit last week.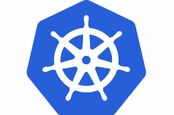 When two tribes go to war: Docker Swarm on the left, easier-to-install Kubernetes on the right
READ MORE
Now it's Docker's turn. Responding to market reality and to enterprise customers who have made it clear they don't want to be locked into a proprietary product, Docker is embracing pragmatism.
"The next version of Docker EE will seamlessly integrate Kubernetes into the platform, and do so in a way to provide maximum choice for the enterprise," said David Messina, chief marketing officer for Docker, in a phone interview with The Register.
Messina said Docker is committed to delivering a conformant implementation of Kubernetes. That doesn't mean Swarm is out, at least not immediately. On the contrary, Messina said Docker will continue to invest in Swarm while taking advantage of the rapidly evolving Kubernetes ecosystem.
Many of Docker's enterprise customers really love swarm, insisted Messina. "It aligns strongly with traditional enterprise applications," he said, noting that Swarm offers compliance and high-availability features not found in Kubernetes.
Messina said he expects some cross-pollination of ideas between the two projects because Docker Enterprise Edition sits above the orchestration layer. "Docker EE from the get-go was designed to support multiple orchestrators," said Messina.
Dave Bartoletti, an analyst with IT consultancy Forrester, said it's clear that Kubernetes has won at the orchestration layer. "There's too much mindshare around it," he said in a phone interview with The Register. "There are too many developers who just want this."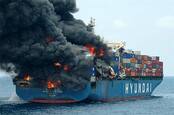 Docker vs the container world: Techies rally around CoreOS-led spec
READ MORE
While Messina insists that Docker will continue supporting Swarm, Bartoletti doubts that's necessary. "It's not that Swarm didn't work," he said. "It's not that Mesos didn't work. I just don't think the market needs three of them."
Bartoletti said he expects vendors will try to move up the stack by providing security, integration, workflow, and managed services. He said Docker now will be free to focus on trying to be the best container platform for enterprises.
The ascendency of Kubernetes may boost the appeal of Google Cloud Platform, Bartoletti suggested, as Google's release of TensorFlow has done.
Bartoletti anticipates a heated battle to provide the most comprehensive managed container services, noting that Microsoft Azure already supports Kubernetes and Amazon Web Services is expected join the bandwagon.
"Clients just want more and more infrastructure abstraction," said Bartoletti, "so they can focus on innovating at the core business logic layer." ®