This article is more than 1 year old
Phab-u-lous, Mate: Huawei's business phabs go upmarket
Pricier but slimmer Mates
Huawei's "phablet" line, the Mate series, has languished in relative obscurity, but that's set to change. The three new Mate 10 models unveiled yesterday are set to push the business-focused niche to the forefront of the Chinese giant's portfolio.
Highly regarded for its stonking battery life, the Mate series has been hard to find: with poor third-party distribution, and invariably sold out on the VMall store; you really had to want one to get one.
But business users appreciated the endurance - and Huawei, like Samsung, has enhanced its workhorse reputation by adding a Continuum-like multimode capability to the device, meaning you can plug it into a display and use it in ersatz desktop mode. It doesn't even need a dock - just an HDMI cable.
Huawei has slimmed down the design considerably, abandoning aluminium for glass backs. And inevitably, the price has gone up. There are two mainstream models, regular 10 and 10 Pro, retailing at €699 and €799 SIM-free, and in addition, a Porsche-branded model which will retail for over €1,395. (That's not far off where BlackBerry would sell its Porsche-branded variants, back in the day).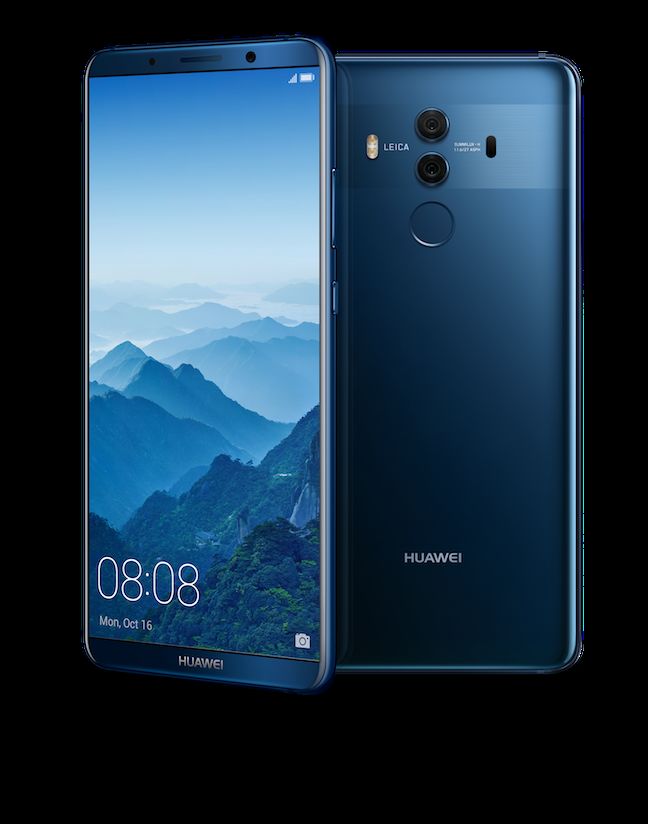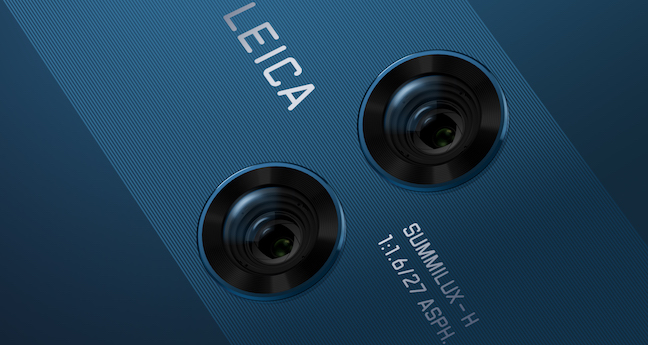 Mate 10 Pro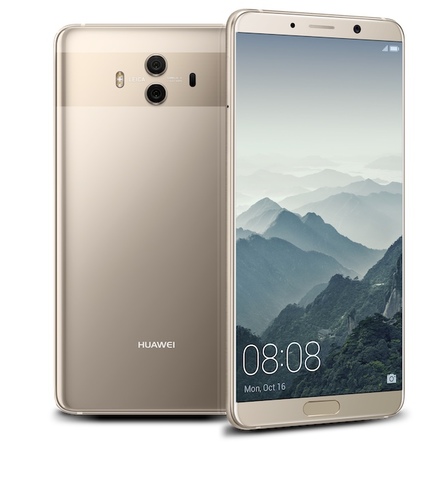 The regular Mate 10 with front-mounted fingerprint sensor
Unravelling the differences between the regular 10 and 10 Pro is not straightforward. You would think the Pro has a bigger better screen and higher specs? Not so fast!
Screen sizes are no longer a reliable proxy for the device's size. The 5.9inch diagonal Mate 10 (150.5mm x 77.8mm x 8.2mm; 186g) is skinnier and slimmer than the HTC U11, and only a centimetre taller and wider than last year's Galaxy S7, say. The 10 Pro confuses things further: despite a larger diagonal (6.0 inches) it uses an 18:9 aspect ratio OLED display, so it's thinner and narrower than the regular 10. But wait. Despite the "Pro" moniker, the regular 10 has a higher density (1440x2560, c.499ppi vs 1080x2160, c.402ppi).
The Pro model retains an IR blaster, and gains IP67 waterproofing, but loses the microSD card slot you'll find on the regular Mate 10. The Mate 10 Pro sports a fingerprint sensor round the back, as with previous Mates, while the Mate 10 puts it below the display on the front.
Thankfully both use the same imaging modules, chip, and offer the same ports. Both are also dual SIM. The main imaging uses wide aperture f/1.6 lens in a dual sensor config that's now familiar: 12MP RGB and 20MP mono. Huawei's proprietary fast charging promises 1 to 58 per cent in half an hour, not bad for a 4000mAh pack.
What does the Porsche version get you? Not a lot, merely a 10 Pro with 256GB of internal storage. You're paying a hefty premium for branding that most people won't notice.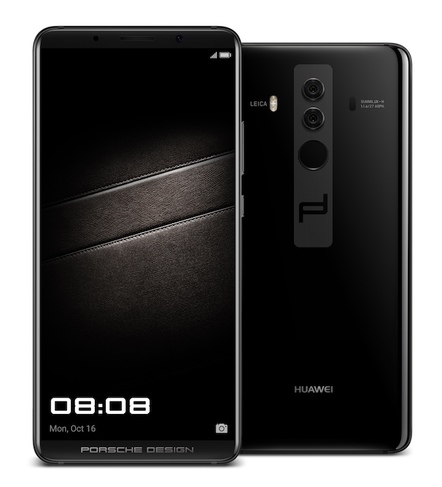 The Porsche Design Mate 10
All three use Huawei's new Kirin 970 processors with a 12 core GPU. Like Apple, Huawei boasts that the chipset includes added silicon that's "optimised for neural network processing".
"Devices powered by the Kirin 970 will be able to truly know and understand their users, Huawei claimed when it launched the silicon last month.
In reality this is a floating point unit capable of 1.92 TFLOPs when crunching 16-bit floating point numbers. Apparently, the NPU uses IP licensed from Chinese chip startup Cambricon. (More on them here)
Perhaps more relevantly, Huawei hasn't noticeably updated its Emotion UI skin, which is often cited as its Achilles heel.
The roll-out schedule promises shipments to some EMEA countries (Spain) this month and more (France, Germany) next month. ®