It's hip to be in Gartner's square: Poor Panasas out on its NAS
Qumulo, HGST, StorageCraft move in, crack open craft beers
---
In Gartner's perennial game of musical chairs, otherwise known as its annual magic quadrant exercise, the latest object storage square ushers three in and one out.
The Magic Quadrant for Distributed File Systems and Object Storage 2017 positions distributed file system and object storage vendors in a 2D space with "completeness of vision" and "ability to execute" being the two axes. There are four boxes in the resulting graphic, labelled "Niche Players" and "Visionaries" on the lower part of the chart and "Challengers" and "Leaders" on the upper part.
Here's the October 2017 edition of this MQ, followed by last year's version.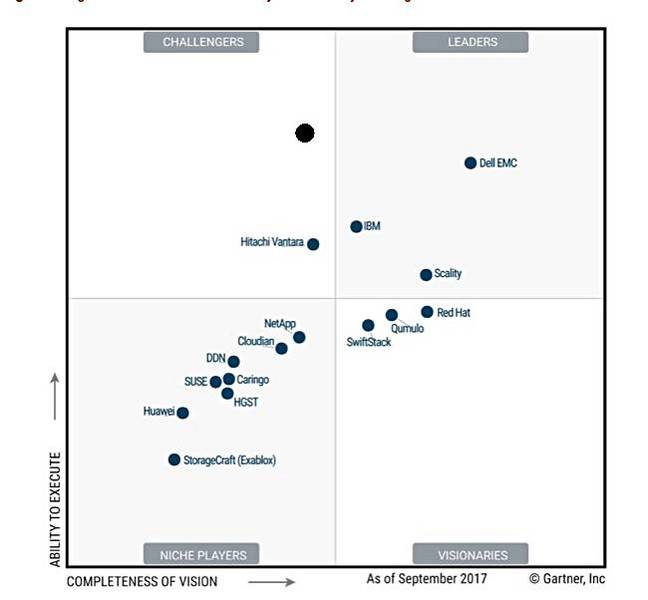 Gartner DFS and Object MQ 2017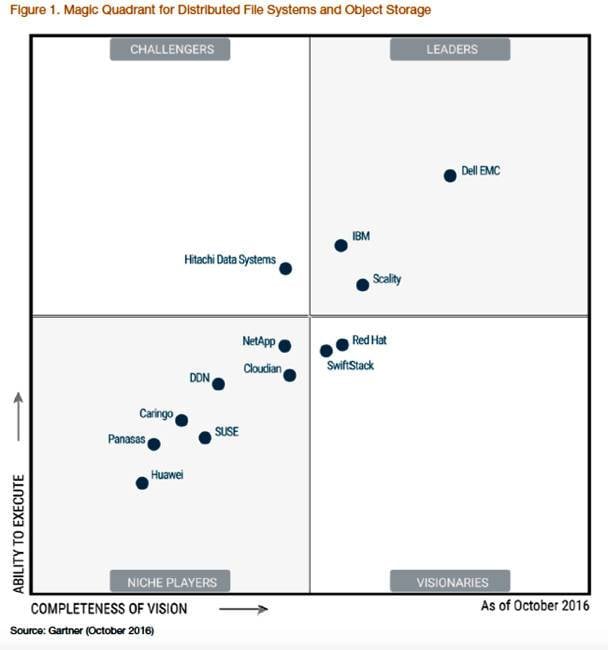 Gartner DFS and Object MQ 2016
The main things to notice are that the Leaders and Challengers are unchanged except slight in-box positional moves. HDS becomes Hitachi Vantara due to Hitachi's business group reorganisation and renaming.
Qumulo enters the MQ as a Visionary, and HGST and StorageCraft (Exablox) enter as Niche players.
Panasas has exited the Niche Player box and the MQ in its entirety.
What does Gartner say about these comings and goings?
Qumulo expanded its business to geographies beyond just North America and now qualifies for this Magic Quadrant
HGST ActiveScale has crossed the threshold for production customers and now qualifies for this Magic Quadrant
StorageCraft's (Exablox) OneBlox product deployments are now addressing multiple use cases, which qualifies it for this Magic Quadrant
Panasas: For the 2017 Magic Quadrant, Gartner made a change to the inclusion criteria to only include vendors that address multiple use cases, which does not apply to Panasas ActiveStor as it addresses only commercial high-performance computing
The Gartnerites think that, by 2021, more than 80 per cent of enterprise data will be stored in scale-out storage systems in enterprise and cloud data centres, up from 30 per cent today. This is good news for the startups and newcomers to this space.
They suggest that we should watch certain vendors as they are starting to get more traction in the unstructured data storage market:
Elastifile
Microsoft
Hedvig
Minio
Nexenta
Pure Storage
Inspur
Next year's edition of this MQ might see some interesting changes. ®