This article is more than 1 year old
You can't find tech staff – wah, wah, wah. Start with your ridiculous job spec
And stop hiring floorspace in San Fran, London for Pete's sake
In a recent IDG survey, the number of execs worried about a skills gap in IT grew from 49 per cent in 2016 to 60 per cent this year. Other surveys shore up this finding as well: a Cloud Foundry Foundation survey from late 2016 had 64 per cent of respondents worried about getting the skilled staff needed.
"Is there a skills shortage? No question about it," James Governor – (from my former employer) RedMonk – told me late last year, later adding "and we expect it to get worse."
While the systemic problems that cause a skills gap in "Silicon Valley" are finally being consternated over, in "the real world" outside of tech companies, the problem is likely even more dire.
Some (*cough* Oracle *cough*) are of the opinion that you shouldn't worry about skilled IT staff (particularly developers) and should instead focus on, you know, managing the procurement of more software.
This opinion isn't too well reflected in my "Thomas Friedman'ing" in-and-out of stuffy conference rooms. Leadership tends to be more interested in improving their software capabilities rather than outsourcing them (because, you know, outsourcing has worked out so well in the past).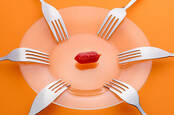 Cybersecurity world faces 'chronic shortage' of qualified staff
READ MORE
How might this "skills gap" be addressed?
Bucolic programming
Location is one of the first self-imposed constraints on the supply of IT talent. All too often, companies like to hire in the big, hustle-bustle cities. There's an initial logic to this: just like a lumberjack goes to where the wood is, a tech company will go to where a it thinks a pool of talented people are.
Fairly quickly, of course, this cements you into one locale which quickly becomes congested with competitors looking to out benefit and poach your hard-won staff. "Well, our free coconut water is organic! And we have three fridges full of craft beer!"
It turns out there are plenty of cities full of people who know how to computer. In the past month I've been to London, Riga, Kansas City, and Auckland. While the first is certainly, you know, a big deal of place, the last three wouldn't commonly be thought of as "hotspots" for tech talent. The locals said that, sure, hiring was hard, but not impossible. From what I could tell, each city was overflowing with as many foul-tasting, locally crafted IPAs as any recruit could want to orally ruminate over while they figure out how to install Kubernetes from source late into the night.
Pay more to drive supply
A popular way to encourage supply growth, of course, is to offer higher prices. In the US, "normal" developer pay seems to slide somewhere between $80,000 just over $100,000. That's already a pretty lux price, but it reflects the high value of the work done. And, if people are hard to find, perhaps the price isn't lux enough.
If talent is short, perhaps organizations should pay more. Scarce talent demands high pay. After all, companies seem happy to pay those elusive CEOs and VPs top dollar to attract the right talent, eh?
But, let's be a bit real: telling companies that they should be spending more probably isn't going to be well received.
Training
Instead of just finding new staff, you could also increase the productivity of your existing "supply" by better training your existing people. Management often believes they're doing enough training, while staff consistently believes the opposite.
Further up the staffing pipeline, coding "bootcamps" are promising. Early results are proving out the theory that IT skills can be taught in a vocational setting, instead of needing the highly vaunted but high-cost Computer Science degree.
For example, as she told me recently in a panel discussion, coming from the world of musicals, Chloe Condon drank from the fire-hose of a 12-week boot-camp and now finds herself nicely employed: "For people like myself, who maybe have had a whole career before going into computer science, there are definitely ways to ramp people up."
Widen the hiring pool to drive supply
Supply is also low because we've been narrowing our filters. There are, after all, only so many male programmers in coffee-stained Tiny Rick t-shirts, wobbling atop flip-flops, to go around. With some tweaking on demographics, you'll find there are lots of people who'd love stuffing themselves into a too-old-for-that t-shirt to type up bash scripts and kotlin for you. (If you're lucky, they might actually dress like an adult too - bonus!)
In addition to making sure your recruiting isn't limited by biases, it'd be nice if people actually wanted to work at your company because the culture was welcoming. As Governor put it, there are plenty of people you could be recruiting, but "you're not talking to them in a way that is appealing. And you're not creating an organization that either encourages them to join or will sustain them in enjoying the company when they arrive."
As the past few years have shown, there's still an offensive culture at too many companies that can easily repel talented people whose skills were once considered so priceless.
'There is no talent shortage'
"I get frustrated having coming out of the job search as a junior engineer only about a year ago, everyone's always saying 'Where are these unicorns - this diverse talent out in the universe?'," Condon said of recruiting efforts that are too narrow. "A lot of places literally aren't letting them through the front door by requiring a CS degree" – not to mention the other trappings of a stereotypical developer.
With the right mix of training and widening our recruiting filters, there will be plenty of people out there to fill everything from our dreary cube-farms shaded by stacks of TPS reports to the overly lit open floor-plan offices smelling of leftover kombucha. The supply problem may never be solved perfectly, but it can certainly be made better. The talent is out there. ®