MH 370 search to resume as Malaysia makes deal with US oceanographic company
No-find-no-fee search to cover area recommended by new analyses of likely landing spot
---
Malaysia has struck a deal with US biz Ocean Infinity to resume the search for missing airliner MH370.
The Malaysian Airlines Boeing 777 disappeared on March 8, 2014. None of the 239 people aboard have been seen or heard from since. It is presumed that the plane's crew was incapacitated, leading the 777 to fly until it ran out of fuel in the southern Indian Ocean. Analysis of a handful of brief contacts with a satellite led to the determination of a search area, but it was covered completely without finding the plane.
Some verifiable parts of the plane debris were found and analysis of where they washed ashore, local currents and even tests on how identical 777 parts float and drift led to suggestions a new area be searched.
By the time that new conclusion had been reached, the search of the first-identified areas had been concluded. International maritime laws meant Australia had carriage of that search and was not obliged to consider the newly-suggested areas, so no new search was attempted.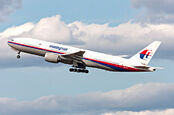 MH370 final report: Aussies still don't know where it crashed or why
READ MORE
Now, however, Malaysia has struck a deal with Ocean Infinity to search for the plane on a no-find-no-fee basis. Australian transport minister Darren Chester said, in a canned statement, that "Ocean Infinity will focus on searching the seafloor in an area that has previously been identified by experts as the next most likely location to find MH370."
There's no word on how many vessels Ocean Infinity will use, or when they will reach the search area. The company will need to move quickly as spring and summer are the calmest times of year in the southern Indian Ocean. Even during those times things can be nasty: the search was postponed several times and China lost a robot probe due to nasty weather.
Ocean Infinity bills itself a provider of "seabed intelligence", a term that suggests even if it doesn't find the plane its search will yield data for which it can find another customer. ®