Microsoft's latest major Windows 10 release prides itself on keeping out those who want to meddle with your code, be they malicious hackers or lazy gamers looking for an easy leg up.
The new protections will be targeted both at Enterprise customers and Home and small business users.
The Redmond software titan has outlined a handful of key security features in its Windows 10 Fall Creators Update release, including strengthening Bitlocker PINs to six digits, the introduction of Windows Device Guard, Application Guard, and Exploit Guard as well as expansions for Advanced Threat Protection, Information Protection (integrating with Office and Azure), and new features for Windows Hello, the multi-factor authentication software for enterprise users.
In many cases, the new Windows takes various security features and rebrands them under a single new label, such as with the Windows Windows Defender. Microsoft is also releasing a new set of Security Baselines, or recommended security configurations, for both Windows 10 machines and Windows Server boxes.
That's all well and good, but what about the gamers?
It turns out Microsoft is also arming developers with a new API designed to lock out third-party cheat tools from modifying their games to provide an unfair advantage.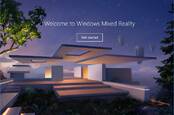 Windows Fall Creators Update is here: What do you want first – bad news or good news?
READ MORE
Dubbed TruePlay, the mechanism allows games to run as a protected process where access to code is limited and monitoring tools in Windows can watch for anything – like cheat tools – that try to manipulate or interfere with gameplay.
Once a title activates TruePlay, it can monitor for weird activity during runtime, log performance and incidents, and report incidents.
Microsoft notes that the end users have to turn on game monitoring in order for the features to work, but developers will also have the option to quit out or disable features on the game should users not have monitoring enabled.
"Developers can then make decisions around which experiences are allowed from within their games," said Microsoft.
"Whatever the decision, use the provided APIs to indicate to the system whether active game monitoring is required." ®