Telstra's been forced to refund users of its live Australian Rules Football streaming service, after promising a hefty 11-inch experience but delivering a less-exciting seven-inch screen.
The refund's been ordered by the Australian Competition and Consumer Commission (ACCC) in response to complaints about the Official Live App of the Australian Football League (AFL).
Telstra's deal with the AFL allowed it to deliver a live stream of matches on devices with up to a 7-inch screen, a restriction that has proven problematic for two reasons.
Firstly, Telstra advertised live streams with the sentence "Watch every AFL match live…on mobile and tablet" and in some ads included depictions of tablet devices with the action covering the entire screen. The AFL website also depicted live streams occupying all of a tablet computer. But when viewed on tablets the live streams occupied only part of the screen equivalent to a seven-inch screen.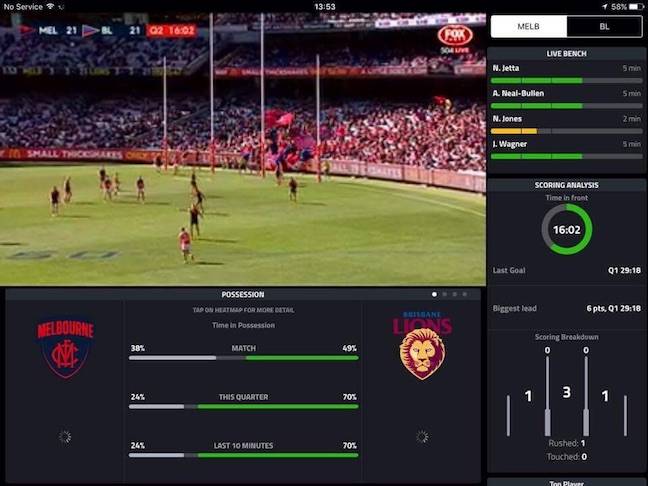 Seven-Eleven: how the live stream appeared on a 9.7-inch iPad
Secondly, some tablet-using subscribers had already subscribed to live streams in the expectation of full-screen service before the new size restriction came into force.
The ACCC has therefore tut-tutted at Telstra, with chair Rod Sims expressing concern that subscribers were misled and/or had services changed without notification.
Telstra's therefore offering a refund to user, for which they can register here.
Telstra marketing features streamed sport prominently, as it defends its position as Australia's dominant telecoms company in the face of competition from rival Optus which has paid a premium for sports like the English Premier League. Issuing refunds and losing face won't help Telstra to secure a return on that investment. ®