Robert Scoble has resigned from Transformation Group LLC, the mixed reality company in which he was a partner.
Shel Israel, the founder and partner, revealed the resignation on Facebook, saying "His decision is related to recent revelations that Robert engaged in inappropriate sexual behavior, which he has confirmed are for the most part true."
Scoble's behaviour came to light last week, after technology journalist Quinn Norton penned a post describing an encounter with Scoble that included sexual assault. Norton's post came after revelations of serial sexual abuse by film mogul Harvey Weinstein, which themselves came after long histories of sexual harassment saw Fox News eject star Bill O'reilly and CEO Roger Ailes depart under a (gold-lined) cloud.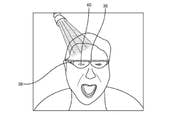 Sex harassment scandal scoops up Silicon Valley's Slimy Scoble
READ MORE
Israel says Scoble "told me he is cancelling his public activities for the remainder of this year, while he focuses on dealing with his deep and troubling personal issues. He is now going to meetings and he will start seeing a psychiatrist as well."
The post says Israel has previously seen Scoble "drunk and stoned, but not recently."
"I never personally witnessed him behaving inappropriately toward women. If I did, I would have called him on it."
Israel says he has form calling people on sexism, writing: "When I owned a PR agency, I twice resigned lucrative accounts because of inappropriate behavior toward my female employees."
"My wife's career is based on working with teens on such issues as dating violence, sexual abuse and bullying. I have spoken out recently against former friends in the tech community who were charged with sexual misbehavior."
"I feel hurt and angry toward Robert, as I think you would, if someone close to you was exposed in a similar way," Israel writes, adding that "Even as I find the need to step away from him professionally, I am doubling down on him as a friend." ®