Fappening celeb nudes hacking outrage: Third scumbag cops to charge
Phisher faces up to five years in the clink for raiding 550 accounts for private snaps
More than three years after miscreants splashed hundreds of stolen intimate photographs of celebrities online, a third man has been charged regarding the mass hack.
Emilio Herrera, 32, of Chicago, is accused of breaking the US Computer Fraud and Abuse Act logging into online accounts and stealing victims' private snaps without permission. Herrera agreed on Monday to plead guilty in an Illinois district court, once his case has been transferred to the Land of Lincoln from Los Angeles, California.
According to court documents, between April 27, 2013 and the end of August 2014, Herrera waged a phishing campaign against more than 550 iCloud and Gmail accounts belonging to stars of the entertainment world and others in the industry.
Herrera is accused of sending fake technical support emails to his victims – specifically, by posing as security team of their ISPs – and asking for their login and password details. With those credentials in hand, he was able to delve into people's inboxes and photo folders for private and highly sensitive pics and videos, according to prosecutors.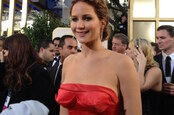 Live a day in the life of Jennifer Lawrence: Tell Reddit to delete your stolen nude selfies
READ MORE
What's odd about the case is that police seized Herrera's computers in June 2015 after back-tracing the IP address used in the emails to him. Quite why it has taken more than two years to bring the case to this point isn't explained in the indictment.
The cops weren't so tardy with the rest of the crew involved in the mass leaking of celebs' naked selfies, which became known as the Fappening based on slang for masturbation. Edward Majerczyk, also from Illinois, was sentenced to nine months inside in January this year for his part in the cyber-theft, and coconspirator Ryan Collins, of Pennsylvania, got 18 months prison time last October.
If Herrera's plea deal is accepted by the courts, he may get a similar sentence. The US Department of Justice hasn't linked Herrera to the public distribution of the stolen pictures, nor found any evidence that he shared them with others. The final sentence will be determined at a future date.
If there is one plus side to the whole sorry affair, it's that the response from some of the celebrities involved may have shifted attitudes on such things. Movie star Jennifer Lawrence, whose private photos in various states of undress were leaked, pointed out that those viewing and commenting on the pictures were "perpetuating a sexual offense and you should cower with shame."
Many on social media agreed and forums on sites like Reddit now make it a policy not to link to such purloined pictures. That doesn't stop it happening, of course, but it's a step in the right direction. And, as always, be alert for phishing mails, and enable two-factor authentication on your accounts. ®