With its iPhone X about to figuratively hit the streets, Apple has today revealed what it will charge when the new handsets literally hit the streets.
The Cupertino iGiant said it will cost $279 to repair a damaged screen for the new flashy handset if it is not covered by an Apple Care plan. Damage to any other part of the iPhone X, such as the battery, will carry a breathtaking $549 price tag.
Under AppleCare, owners would pay a $29 service charge for a screen repair and $99 for other parts.
The $279 fee is more than $100 above what Apple charges to replace the screen on any other iPhone model, including the newly released iPhone 8 Plus: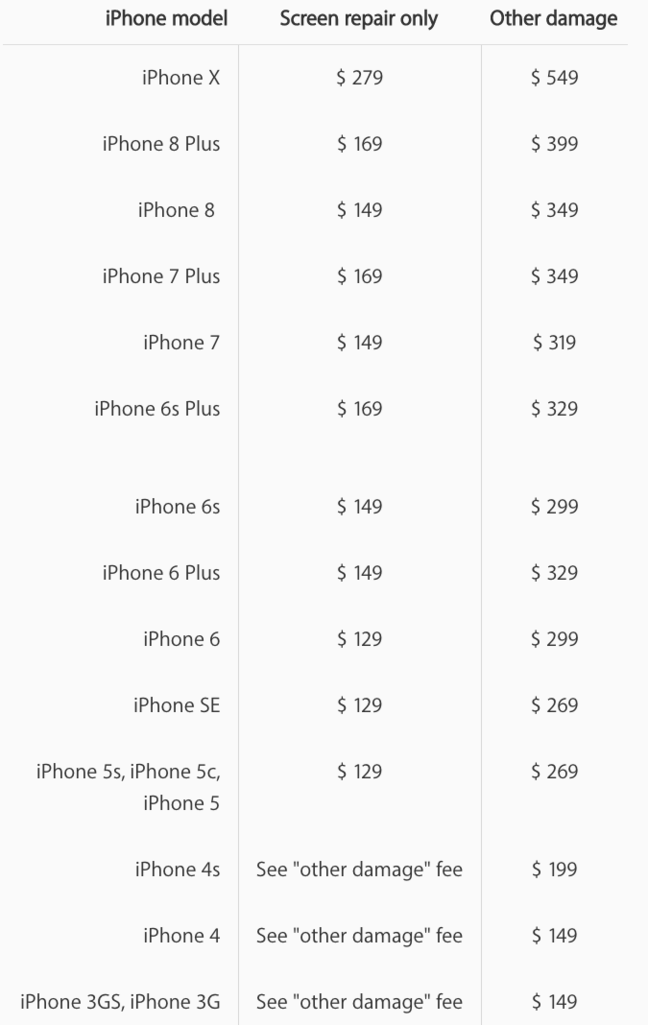 Pictured ... The Cupertino Idiot Tax (click to enlarge)
The higher price can perhaps be attributed in part to the additional hardware Apple has packed into the iPhone X. Unlike all previous models, the display on the X carries no home button nor a fingerprint sensor and relies on a collection of on-board sensors to scan the user's face for authentication. It also has a weird notch layout.
Making matters worse, Apple's security and manufacturing policies have made it extremely difficult to carry out any DIY repairs, and taking your phone to an unlicensed repair shop is definitely not recommended.
The emergence of the repair costs come as die-hard Apple fans prepare for the November 3 launch of the iPhone X. Pre-orders for the $1,000 handset began earlier today and scalpers are already reportedly charging thousands of dollars for the rights to own one the handsets on release day. ®