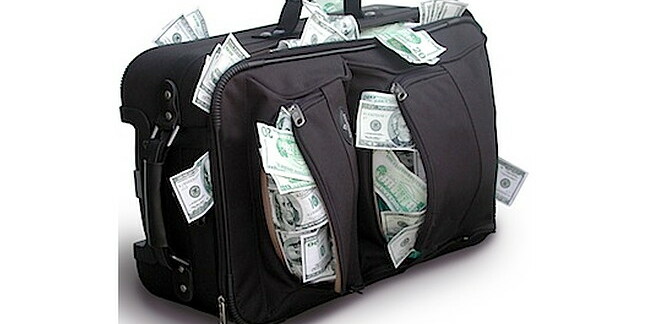 Oracle investors have reportedly been told to vote against the company's executive pay plan, which would give bosses pay packets worth more than $100m.
According to Bloomberg, the proxy adviser Institutional Shareholder Services – which provides advice on asset management – told clients not to rubber-stamp Big Red's big pay plan.
The new package, revealed in an 8-K filing last month, would see CTO Larry Ellison and joint CEOs Safra Catz and Mark Hurd able to earn back about $103.7m in stock options from 2018.
That's about 47 per cent less than in 2017, but still not good enough for the ISS, which reportedly advised investors to vote against the plan at the annual meeting on 15 November.
Bloomberg said that a report from the ISS to its clients read: "Ongoing equity mega-awards to top executives perpetuate a pay-for-performance disconnect."
The financial site added that the report went on to say that the grants are outsized even if they are portioned out over the five-year vesting period, as is indicated in the 8-K filing.
The vesting is also, for the first time, entirely tied to Big Red's performance, with pay-outs depending on success in market capitalisation and cloud operations.
At the meeting, the shareholders will be first asked to vote on the appointment of the board of directors for the next year, and Bloomberg reported that the ISS advised them to withhold votes for Michael Boskin and Bruce Chizen, who sit on the board's audit committee.
The annual meeting is also expected to include a battle over a proposal put forward by shareholder Pax World Management that asks the board to produce a report on gender pay gap at the company.
The shareholder's proposal said that "women comprise 29 per cent of Oracle's employees, but only 23 per cent of its leadership positions" and called for a report to be issued by April 2018, "identifying whether a gender pay gap exists among its employees, and if so, outline the steps being taken to reduce the gap".
The ISS said its clients should support the proposal, but Oracle's board has opposed it, effectively using the argument that it already does plenty for women.
Its counter to the proposal listed various ways it supports gender diversity, which include: that three of the 12 board members are women, its Oracle Women's Leadership programme, that employees get unconscious bias training, and its $3m investment in the US Let Girls Learn initiative to encourage them into science and tech.
"The Board does not believe that this stockholder proposal would enhance Oracle's existing commitment to fostering a diverse and inclusive workplace," it said.
Perhaps the board is worried about the effect such a report might have, given that three former women staffers are currently suing Oracle in a suit that alleges they were unfairly paid less than their male colleagues.
Oracle declined to comment. ®
Sponsored: Ransomware has gone nuclear