This article is more than 1 year old
Google AMP supremo whinges at being called out on team's bulls***
This Kool-Aid is so tasty
The creator and lead developer of Google's news-sucking AMP service is unhappy about being called a liar.
Malte Ubi responded Monday morning to a blog post written by Irish web developer Jeremy Keith in which Keith called Google out for painting its service as something for the greater good rather than a corporate money-making effort.
"Here are three statements that Google's AMP team are currently peddling as being true," noted Keith, digging into the AMP team's claims that the service – which allows publishers to produce a special Google-friendly version of their stories – is a "community project."
He also take exception with Google claiming that AMP posts don't get preferential treatment, and the fact that Google doesn't actually host the content when it does, on its own domain, and then claims it is "caching" the content.
"I don't think those statements are even truthy, much less true," argued Keith. "In fact, if I were looking for the right term to semantically describe any one of those statements, the closest in meaning would be this: A statement used intentionally for the purpose of deception. That is the dictionary definition of a lie."
"I don't appreciate being called a liar," Ubi tweeted, "but I won't let the team working hard to make AMP friendly for contributors go unresponded."
And that response comprised three criticisms of Keith's post: that AMP does have "non-Google committers"; that the "carousel" of AMP stories that are placed at the top of Google pages is a "carrot" but that Google is upfront about that; and that the Google-owned domains hosting the content from other websites are "a bug not a conspiracy."
Yum
Which sounds to our ears like a giant gulp of Kool-Aid.
The fact is that AMP is Google's attempt to lock publishers into its ecosystem, just as Facebook is doing with its own version.
Publishers, especially news outlets, are stuck in a bind where because so many netizens have Facebook and Google as their main entry point to the web, they have to figure out how to get their articles featured on these other services.
Facebook and Google know this, know the power they possess, and so have devised various methods to make money from it. Which in the case of Facebook is an attempt to force publishers to provide Facebook with their content in a special format that Facebook swears will look better and load faster for their billions of users. Publishers are wary, for obvious reasons.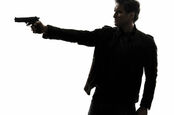 Kill Google AMP before it KILLS the web
READ MORE
Some titles have outright refused to do it; others have tried it and dropped out; others are still sticking with the program, even in the face of Facebook trying to squeeze more money out of them for being allowed to show their content. (El Reg has AMP versions of its pages – eg, this – but for, Facebook, nah.)
Google is not a closed system; it works using open formats and promotes the open internet. And so it has devised AMP, which is basically the most controlled open system it can figure out.
Keith makes a strong point about how Google is deluding itself that is it not pushing its own products. He links to a Chromium development discussion where an image attribute is approved for inclusion after "web developers" are said to be positive about the idea. Those developers being the AMP team.
In other words, Google was talking to itself in the mirror.
Vomit
The fact that there are some people working on AMP that don't get paid by Google is hardly evidence that the open-source and open-internet world loves AMP. Because it doesn't. In fact, a large chunk of open internet, open source people find AMP almost nauseating.
But in Google World everything is shiny and tasty. Keep pouring that delicious red liquid.
The "no preference for AMP-formatted pages" argument also comes with a gigantic horseshit side salad. Google said that AMP posts don't come up higher in its search results. But then there is the special "carousel" of AMP stories that actually appear above those results. Keith rightly points out this is a massive, stark and obvious form of preference.
It's worth noting that Google makes almost all its money from ads, which also appear high up on Google results pages. Ubi argued the priority placement of AMP links alongside its prominent ads is not preferential treatment: it is just a "carrot" to encourage people to create their own special Google versions of stories.
Of course the "stick" in this scenario is not being in the carousel and so receiving far less traffic. What's especially amazing about this argument is that Google imagines itself, as the aggregator of other people's content, as more important than the people creating that content. And, sadly, in terms of reach, they are.
But most baffling is Google claiming that its "caching" of other people's content is a "bug not a feature." Presumably, that means that Google will soon switch its system to connecting directly to content creators' own websites. You know, once everyone has redesigned their websites to use the format and system that Google has designed for them.
And this all makes sense for Googlers who love nothing more than being Googly; who believe that Google is a force for good that just happens to make billions from other people's work. Can you imagine the temerity of those who dare question that patronage?
It is perhaps no coincidence that Jim Jones and the People's Temple were headquartered in San Francisco. ®