This article is more than 1 year old
Fake tech support 'scam' husband and wife banned FOR LIFE from computer repair world
Virus panic pair agrees to never again offer to 'fix' anyone's PC
A husband and wife team accused of scamming people with dodgy tech support calls about bogus malware infections have been barred for life from offering IT support and repairs.
America's trade regulator, the FTC, said today that its settlement deal with Madhu and Ila Sethi would comprise both a $2m fine and an order that neither can operate any business that provides "any plan, program, or software, marketed to repair, maintain, or improve a computer's performance or security, including registry cleaners, anti-virus programs, anti-malware programs, fire wall programs, and computer or software diagnostic services."
The couple were accused of owning and operating of a handful of tech support scams outfits that used both telemarketing calls and online ads to convince victims their machines were infected with malware in order to sell unneeded or ineffective service plans, software, and support contracts.
Essentially, the Sethis' business model, according to the FTC, was to call people and trick them into believing their computers had viruses and that the pair, conveniently, could sell the tools needed to remove said software nasties. The couple also used web adverts to convince marks they were infected, according to the watchdog.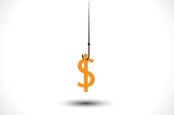 FTC fells four tech-support operations in scammer crackdown
READ MORE
Much of the $2m fine will be suspended provided the pair agree to stick to the settlement, although they will have to cough up ten grand and, oddly enough, sell one of their cars. The duo neither admit nor deny the allegations, but considered the facts of the matter to be true for the purposes of accepting the FTC's jurisdiction over them.
Operating out of offices in Florida and Alabama, USA, as Trothsolutions, as well as a handful of shell companies, the Sethis were said to have coordinated scams in which telemarketers posed as service technicians for Apple and Microsoft.
Using either cold calls or pop-up ads with hotline numbers, a telemarketer would attempt to convince a victim – often senior citizens – that their PC had been hacked and would need a repair or security tool to fix the problem, the FTC claimed. From there, the marketers would push junk apps such as registry cleaners or ineffective security software, it was alleged.
Trothsolutions was among a handful of tech support operations brought down in May of this year when the FTC launched a nationwide crackdown known as "Operation Tech Trap."
"The actions of these defendants were extremely convincing to unsuspecting victims who were led to believe that they faced severe computer crises that could only be averted by immediately paying for very expensive services," Alabama Attorney General Steve Marshall said at the time.
"The defendants manufactured false catastrophes and used panic-inducing tactics to defraud consumers of outrageous sums of money."
Earlier this year, the FTC began paying out $10m in restitution to victims the watchdog had extracted from tech support scammer that bilked customers out of money between 2012 and 2014. ®