Microsoft has shut down new registrations for the Outlook Premium service, directing customers instead to an Office 365 subscription.
The Redmond Hotmail house says that from Monday, those who want to get an Outlook email account with Microsoft's security tools, ad-blocking, and larger storage will need to get Office 365 Home or Office 365 Personal subscriptions.
"These premium email features include an ad-free inbox, enhanced protection against malware and phishing, larger mailbox sizes, and premium customer support," Microsoft said in announcing the move.
"In the coming months, we'll be introducing additional premium Outlook.com features to make personal email and calendar experiences for Office 365 subscribers more powerful, productive, and secure."
This also means that people with an existing Office 365 Home or Personal subscription will automatically get the premium Outlook features. In addition to the removal of ads, the mailbox capacity will be bumped up to 50GB and Microsoft's email scanning and link-checking features will be enabled.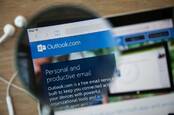 Dumb bug of the week: Outlook staples your encrypted emails to, er, plaintext copies when sending messages
READ MORE
For Office 365 Home subscribers, the premium mail features can also be applied to four other Outlook, Hotmail, Live.com or MSN.com accounts. It can't however, be applied to third-party accounts such as Google - so if you signed up for Office 365 with one of those accounts you won't be able to get the premium features.
Meanwhile, those who currently have an Outlook Premium subscription will still be able to use the service and renew their plans, but nobody will be allowed to register a new account. Customers who paid for custom domains through Outlook Premium will also be able to keep that feature.
Already an Outlook.com Premium subscriber AND an Office 365 customer? Looks like you're out of luck if you want a refund or rebate. Microsoft said it won't be refunding any existing subscription time, but said if you really want to, you can contact its support line to "discuss options based on their individual circumstances."
We take that to mean if you complain loud enough they might toss you a few bucks' credit. ®